11
Jun
Hey there! Are you fed up with your 9 to 5 job?  Do you want to be your own boss? Or you want fresh start into the way of entrepreneurship. Don't worry get some business ideas from here and be a successful entrepreneur.
Whenever you want to start your own business keep two things in your mind, that what are your core competencies and your interests. It starts with learning how to discover your strength as an entrepreneur and to manage even the going gets rough.
You can also start some business along with your job as your side business. But it requires more hard work and time investment. It's kind of your full day and half night shift. But here you will get some business ideas that will have the flexibility and comfort with your work efficacy.
For entrepreneurship, the startup cost is a barrier. But if you are dreaming big on a small budget, here are some business ideas with low budget to inspire your business passion.
Few questions to ask yourself before starting any business:
Conduct a personal evaluation
Why do you want to start a business?

What are your skills and industries you know about?

Do you want to provide a service or product?

How much capital do you have to risk?

Will it be a full time or part-time business?

What really matters to you? Is that money, flexibility, or freedom to solve a problem?
After evaluating yourself you will think upon which business is best suitable for you and the capital you can invest in your business.
Analyze your industry or Business
Once you decide on a business that depends on your goals and lifestyle, evaluate your thoughts. Who will buy your product or service? Who will be your competitors? At this stage, you also need to find out how much money you will need to start the business.  This is the case when it comes to researching your business and the industry in which you want to go.
Evaluate the target audience
Researching your audience will get you the best result of your business. Market analysis is very important to determine how perspective your target audience or market is.
Few questions will help you to guide on your market research approach
How urgently people need the thing you are selling or offering?

What is the market size for your product or service? Being specific will help you focus on marketing and investment.

How much money and effort will you invest to deliver the product to your audience.

How long it will take to get a market?

Will your business continue to be relevant as time passes? If your business is for a very short period of time you have to think upon the future plans.

You have to look at your potential competitor too.
Start the planning process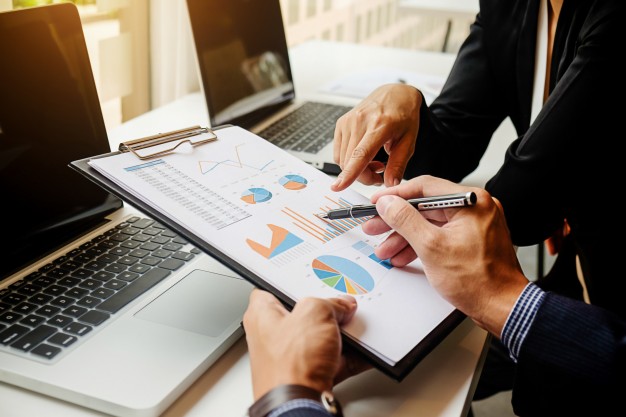 Planning is key for everything so, before going to make your business big and successful, make the best plan for it.
Finance is very important for business, mostly when you are going to finance the venture yourself. The business plan will help you to figure out how much money you will need to get started, what will it take to make your business profitable? , You have to lead when and where to do, what is needed.
Set up Your Space or business location
Now you have your business plan is in your hand, money is in the bank and ready to go. For space, it depends on whether the business is online or offline? If your business is online than you do not require a storefront or any office space. But in case your business is offline then the business location matters a lot. Your business location will dictate what type of customer you will attract, what promotions you can run and how long it will take to capture the market. 
For your offline business if you are going to set up the office these things must keep in your mind.
Price: If you can afford the price or rent of a shop that's good otherwise you can do the cost-cutting.
Visibility of shop or office: will people easily able to find you? Will the audience is able to see promotions or offers?
Access to public transportation or parking: people can easily find you or suitable transportation route for your place. If not, people may give up on you.
Competitors: It is important to analyze the competitors you have in your area.
It can be an indication that the location premium is for the customer you want to attract. It can also mean that you do not do any business. Think carefully about how you want to be in such a situation.
Rules and Regulations: Look at the rules, because the fields can be more rigid than other areas. Ensure that there is no restriction that will limit your operation or that will act as obstacles in your store.
Prepare for trial and error: When you are starting your first business, expect to make mistakes. It is natural and as long as you learn from them, it is still beneficial.
If you do not make mistakes, then you do not learn what to reduce and what to emphasize. Be open-minded and creative, be adaptable, seek opportunities and, at the top, have fun!
The great thing about your own business owner is that you have to decide what you want to do and where you grow.
Let's take a look at some business ideas: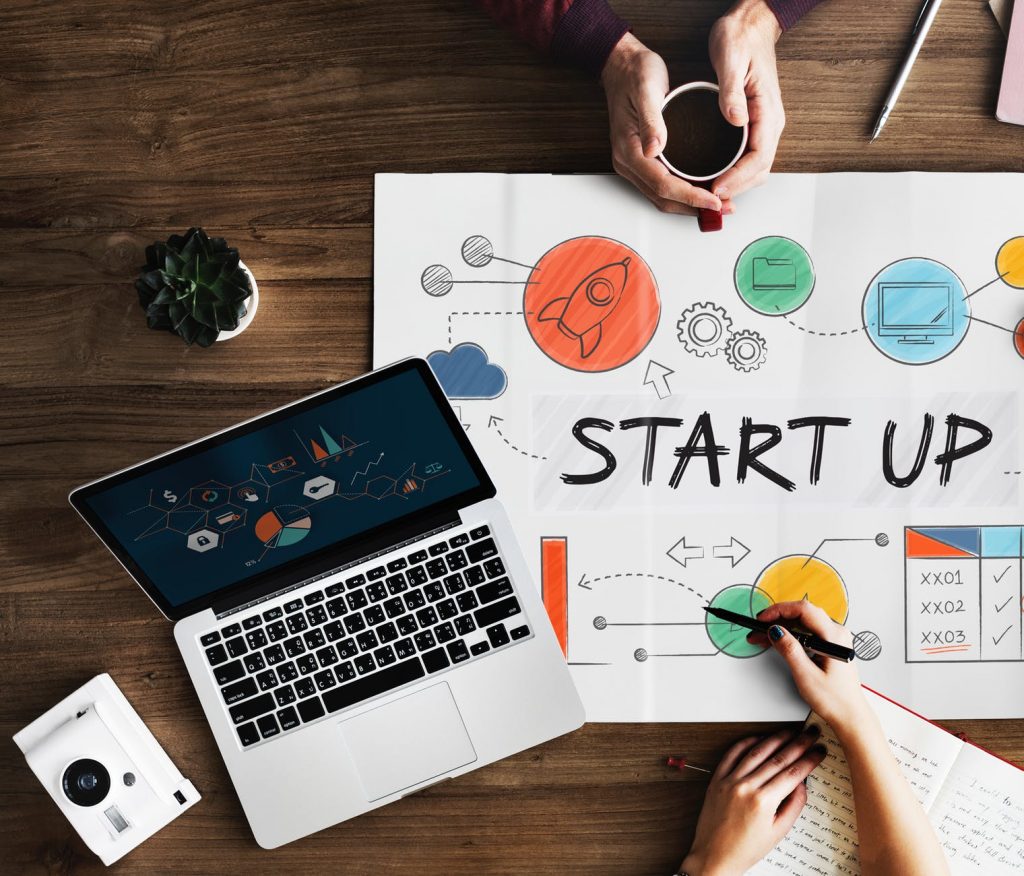 General Small Business Ideas you can approach in the year 2019
Here is the list of some small business ideas with low or almost no investment. It is for beginners with the right skill sets and not too much business experience.
Photography: you can open a photo studio if you have good skills in photography, have a laptop, and have the knowledge to operate the editing software. In this world of technology, you do not have to be the owner of the physical studio because you can do your work on the internet and easily engage in the shoot contracts yourself.
Repairing of computer and mobiles: This business is for undergraduate people. Since they can do simple hardware repairing courses as an investment. In this technical course, easy jobs are available after diploma and there is no requirement for it. Thus, itself says that there is no need for higher education for these jobs.
Sell ebooks: This is the forum for diary writers where you can earn some extra pocket money. You can earn easy money from your passion for writing stuff. It does not require professional writing skills and factual ideas. You can share your personal experiences in simple language such as today's generation cannot be easy.
Online store: It is like an eBay. Shopkeeper, this is a job for you, where you do not buy and store products in your stores. You do not need to invest more in this type of business. You only need to upload a list of products that you can avail from e-commerce websites such as eBay, Flipkart, etc. and supply the product when any consumer orders.
Affiliate Marketing: Now you can earn proper money by clicking on the reference link. As e-commerce websites like Flipkart or Amazon, today offer a referral link to sell their product. These links leave referral bonuses after the sale or purchase is complete.
All you need to do is supply these links to the appropriate buyer and the same buyer will land on the page where he can buy the product he went to. Once the sale is completed and the buyer receives the product, a specified amount will be credited to your account.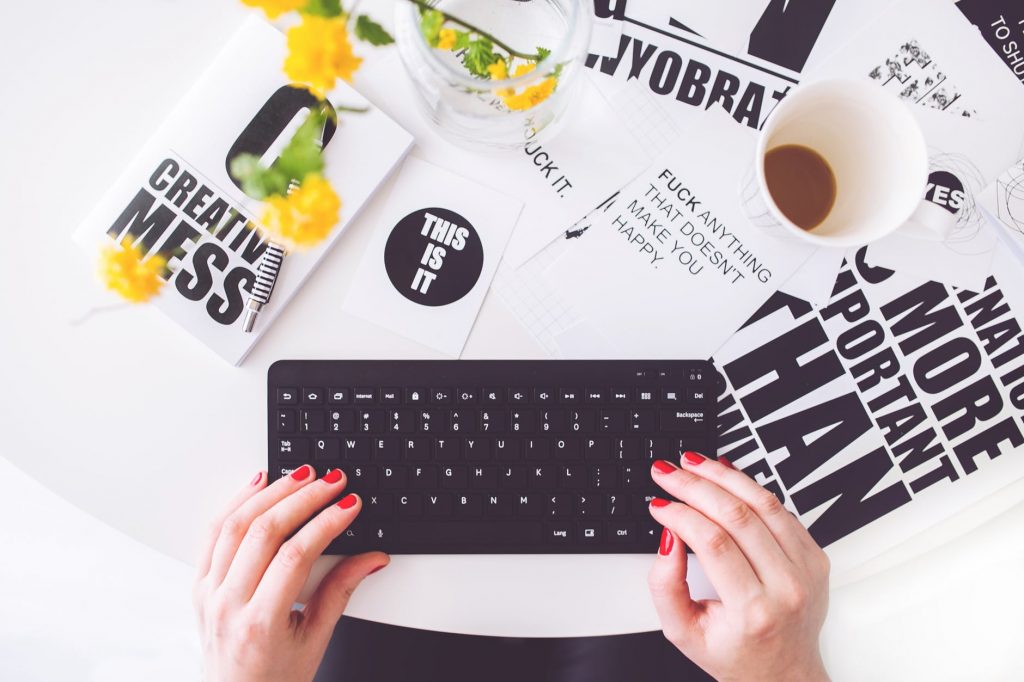 Freelance Writer or Blogger: Every company needs a content writer today. All you need is the right knowledge of grammar and the ability to choose the right or attractive words for your content. You can apply yourself for such content writing jobs or contact the consultancy firm to get your work done to the appropriate firm.
If you are good at writing content, then you can write your content for your own website. Blogging can give you big money from advertising and affiliate marketing. Blogging is a great startup idea to make money, you can earn from Google Adsense as well as guest posting.
Nutritionist: Today's generation is conscious of health and Jim Freak is. Thus, a dietician is required to guide him with the right diet plan for his acclaimed physical condition. To follow a proper diet, it is not important to have a gym freak, fit, healthy and you may have the right nutrition for any type of disease.
Travel Agency: Today's generation likes to travel. Therefore, starting your own travel agency is a good idea. It is easy to promote your agency on social media platforms today by offering exciting offers through blogs.
To attract more and more people, offer an exciting package including travel expenses, hotel booking, and food at the lowest prices.
Classified Websites: It was shining in the future because more and more people in the world are using the internet to search for products and services locally. Before coming to the Internet, the classified website was a huge market.
To create a classifieds website, first select the Word Press theme, yes! Word Press is the right open source platform to create a classified website. Coding knowledge is not necessary to create a classified website.
Event Planner: Those who have strong organizational and communication skills can build up a client base and start the event management or planar.
Retailing of soft drinks: This is a local business job that requires frequent visits to retailers, wholesalers and direct customers. There are various soft drinks brands (Coca-Cola, Thums Up, Sprite, Pepsi) all over the world, there are many companies that are in the production of these soft drinks. In the summer, people like to take ice cream and soft drinks, so if you are looking to make money, then this is a good option for going to sell soft drinks.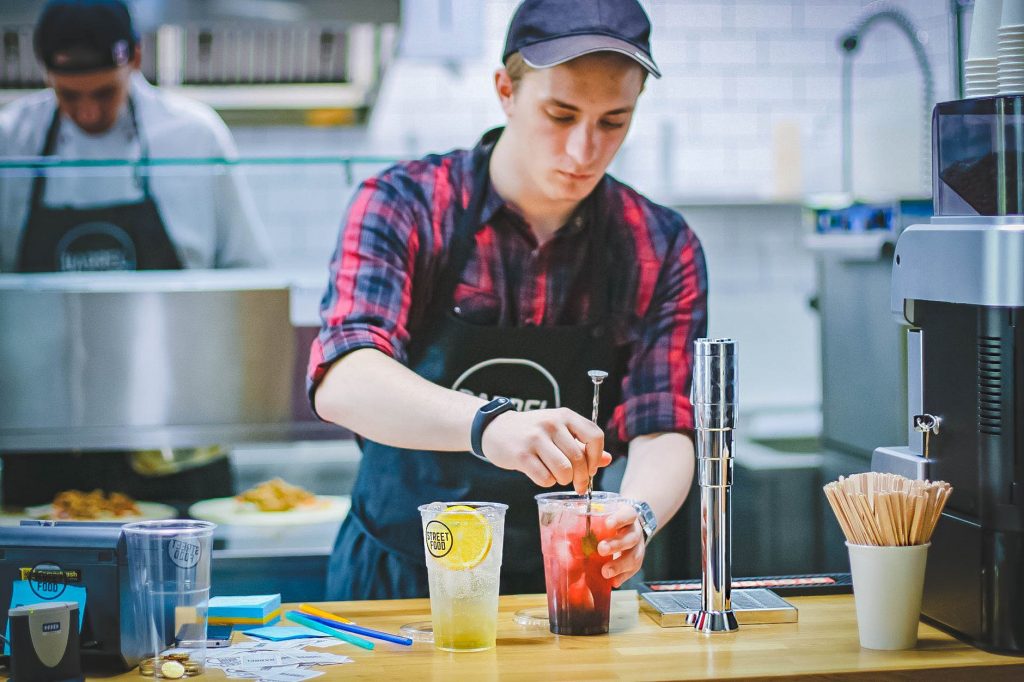 Roadside food stall: The roadside food stall much seen in every country. If you have a low budget to start any business this one is best. Especially in India roadside food stall are very famous and even show the culture of a particular city.
Marriage Bureau: This is the part-time business idea which can be done from home. This requires only good social links and the candidate looking for their partner.
Coaching classes: Students with higher classes need a good tutor. So, if you are good at any subject then this is the best business idea for you. There is almost no investment because you can start it from your home and also no risk.
Resume Writing: The people nowadays looking for a good resume writer. This is one of the most popular and high rated business in India.
Some more business ideas without leaving your job:
Some side business you can opt along with your job too. Earn more with your core competencies in both ways.
Interior Design Consultant: You can earn with some suggestions to a person who needs to renovate their home or if they are doing the interior of their house.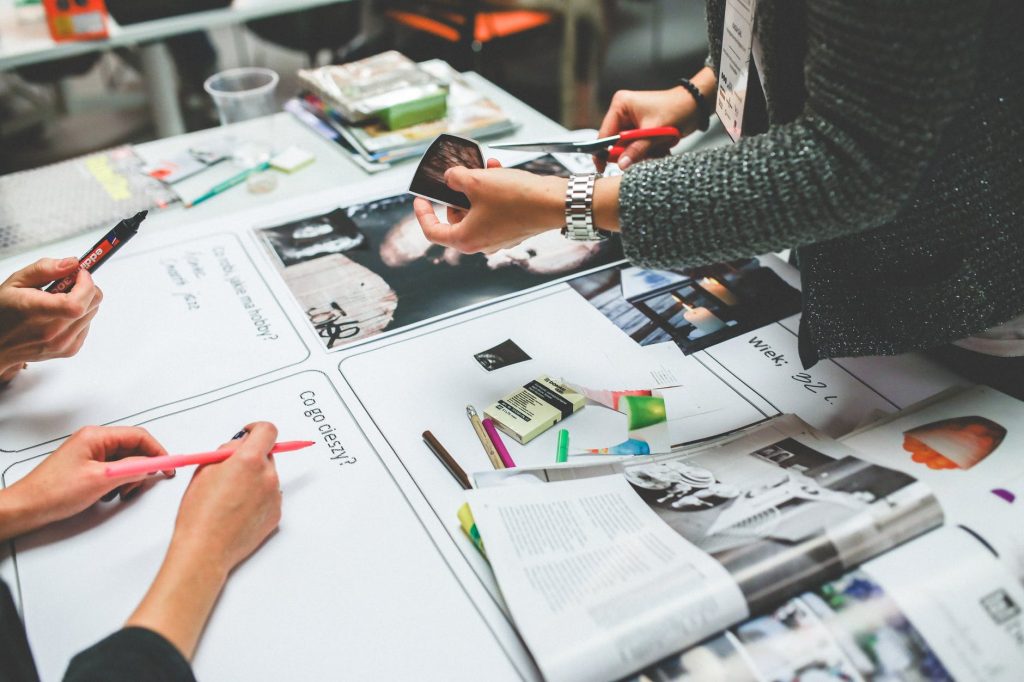 Property Manager: A property manager is essential for most real estate investors who have a substantial portfolio, so there is definitely a merit for this business idea.
Product distributor: Licensing a foreign product to sell domestically is a lucrative business idea but not an overnight job that. Invest intelligently which product you want to sell and reap the rewards in the coming years.
Personal Fitness Trainer or Yoga Instructor: If you are a fitness enthusiast and keep the perfect combination of charisma and business sense, working as a part-time personal trainer in the form of Side Business Idea can be physically and financially beneficial.
Yoga has ever been more popular, which means that Yoga instructors are in much more demand than ever – this is another physically rewarding business idea.
Translator: If you know the other language well, good in grammar and spelling, then translating is a great side business idea that can be established for yourself and can be done remotely.
Selling Life insurance policy: Do you like to meet new people? Selling insurance products especially life insurance can be a great way to bring some extra cash in your spare time and make residual income.
Few business ideas for IT Sector persons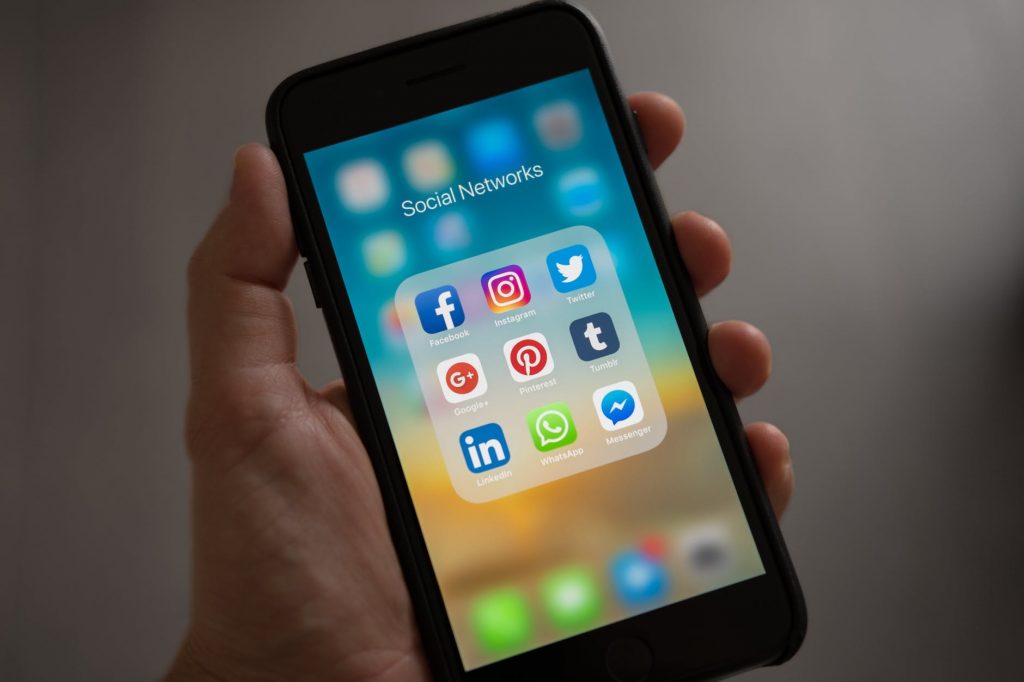 If you are from an IT background, definitely you are aware of the term "freelancer" means self-employed. Many IT sectors people take projects from different companies and do along with the job. Here are some best business ideas for IT peoples. New business trends in 2019 are:
Proofreading and editing as a freelancer: Freelance editing and proofreading not only pays an hourly wage, it also gives you the opportunity to read about potentially interesting topics.
Buy and Sell domain names: This business is working for the last few decades, people buy the domain and resell it at a good price.
Social media services and App development: Today is an important day for the development of the social media website. There is a high demand for a specialist marketman, who can get likes and follow-up on companies on social media platforms such as FACEBOOK, PINTEREST, TWITTER or INSTAGRAM for popularity among the general public. These criteria can directly affect the sale of the company in a positive way. You can run your own blog and market it in the same way as the famous and earn through it.
Most people have worked to advance and continue IT engineering, which gives knowledge of app development. Therefore, you can start your own app development company. Today, every child or even their parents also like to use new apps and want them too.
Start your own Youtube Channel: If you take it seriously, spending time on YouTube can be a legitimate business idea. If you can create cost-driven, entertaining video content and increase your subscriber's base to a few thousand customers, then your videos can start earning well from all the ads being displayed on your video.
Web designing services: Web designing service is another good source to make money in this technology world. Platforms like FIVERR offer exciting deals at cheap rates or cheap prices. There are over 350 million websites offering similar services. There is a high probability of jobs in this area.
The above business ideas can double your income,  change your lifestyle, more socialize you and honor in society.