6
Sep
Let's start with DU college as you know Delhi University is famous for its campus and activities. Yet I tell you that, if you want to do the course there are some college for students. And don't stress your mind if your searching colleges in DU campus. Delhi University has 65 colleges and divided into 86 academic department and 16 faculties that are related to science, art, commerce.
Each college has special importance for a particular course in which art is one of them, it is the latest and popular course. The arts stream offers a wide variety of course and opens up gates to a plethora of career options. The stream is completely classified into humanities, fine arts, visual arts, and performing arts. This stream focuses on an in-depth knowledge of subjects like Literature, Sociology, Economics, Acting, Music, Dancing, Political science, Geography, Philosophy, History, Modern language, Ancient and other.
Here, I will help you to know which college has the best activities to take admission.
So, Here are 7 Top Colleges in DU in which you can study and make your career very well.
1. Hans Raj College
The constituent college of the DU ( Delhi University), in New Delhi, India. You can opt following a course similar to your stream like Studies in Science, Liberal Arts, and Commerce. And Hans Raj College was founded by the D.A.V. College Managing Committee in 1948 on July 26. And Sports facilities are there whether it is indoor or outdoor.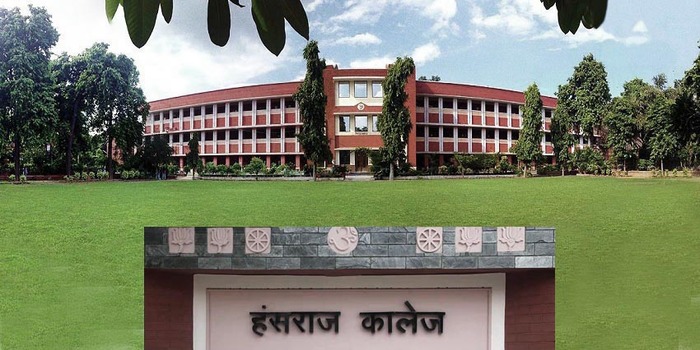 Admission Process in Hansraj College
In order to apply to this college for an undergraduate course, the students have to fill the central form that is released by the university itself. After some days the date of results come, Delhi University publicly releases cut off the list for each individual course every undergraduate course across the university. if the 12th-grade percentage is the same or greater than the percentage of cut-off, then the student is eligible for admission.
Hansraj College offers the following undergraduate course such as
Science
Humanities
Social science
Commerce
2. Hindu College
The college is under the affiliation of the Delhi University in Delhi, India and founded in 1899. The courses of postgraduate and undergraduate offers by the college in the following:
Science
Humanities
Social science
Commerce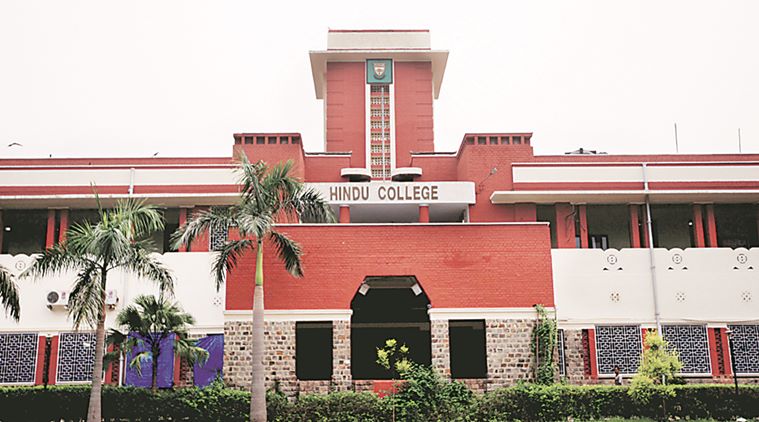 The college is the oldest college of Delhi University & it maintains the playground and a sports complex.
Basketball
Cricket
Table tennis.
This games organized under the supervision of the Director of Physical Education. The college has well-maintained Chemistry and physics laboratories, NCC and NSS rooms. The Centre has offers the facility of a bank and a hygienic canteen for the student.
The College campus also available for the needs of students:
Computer Room
Photocopier
Stationery Shop.
3. Kirori Mal College
It is one of the constituent colleges of University of Delhi, in North Campus of DU, in New Delhi, India, established in 1954.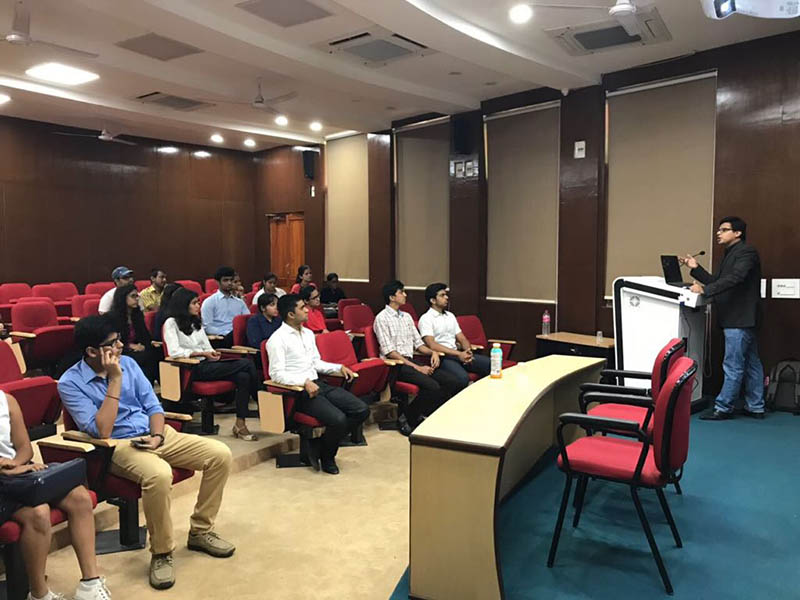 The Campus offers undergraduate and graduates course in:
The College also passes the extracurricular activities and is known for Theatre, music, and art.
The college is famous for activities like:
Drama
Debate
Music
Fine arts
Photography
Dance and Film.
It also provides activities in all type of sports like hockey, cricket, football, badminton, table tennis, basketball, athletics, boxing, and chess.
4. Ramjas College
The college of Delhi which is Situated in North Campus of the University of New Delhi, India. As I know, Ramjas is deeply renowned as one of the most glorious higher level of studies (educational institutions ) in India which offering degree in:
Liberal Arts
Sciences
Commerce and
Also in Foreign language.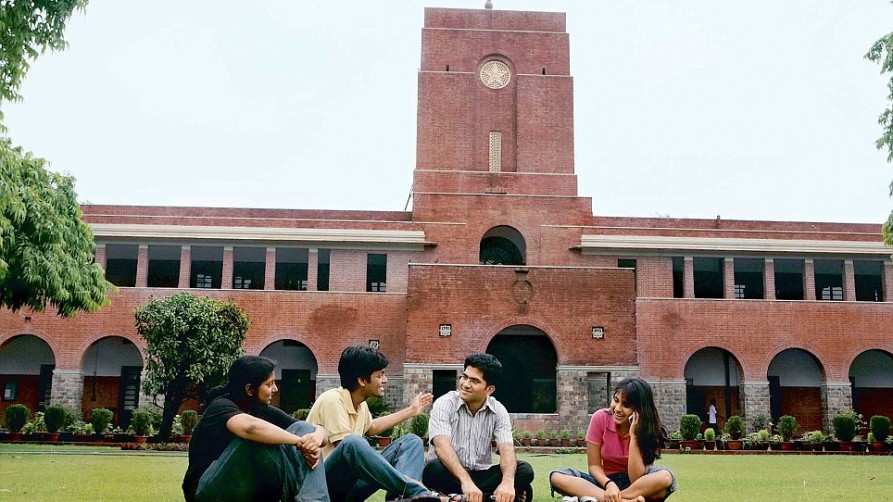 The Ramjas college is one of the first three colleges as taken under University of Delhi.
The College offers 18 undergraduate and as well as 18 postgraduate courses in:
Sciences
Humanities
Commerce
There are 26 add-on courses and 6 foreign language courses offer by the college.
5. Sri Venkateswara College
That college is a co-ed constituent college under of the Delhi University in New Delhi, India. Venkateswara is a national level college and it is not a minority college. Founder under the sponsorship of the Tirumala Tirupati Devasthanams (TTD) Trust, as an outcome of the efforts of Durgabai Deshmukh, who was the member of the Indian constituent of assembly and Durgabai is also the founder of the Andhra Education Society in Delhi (1948).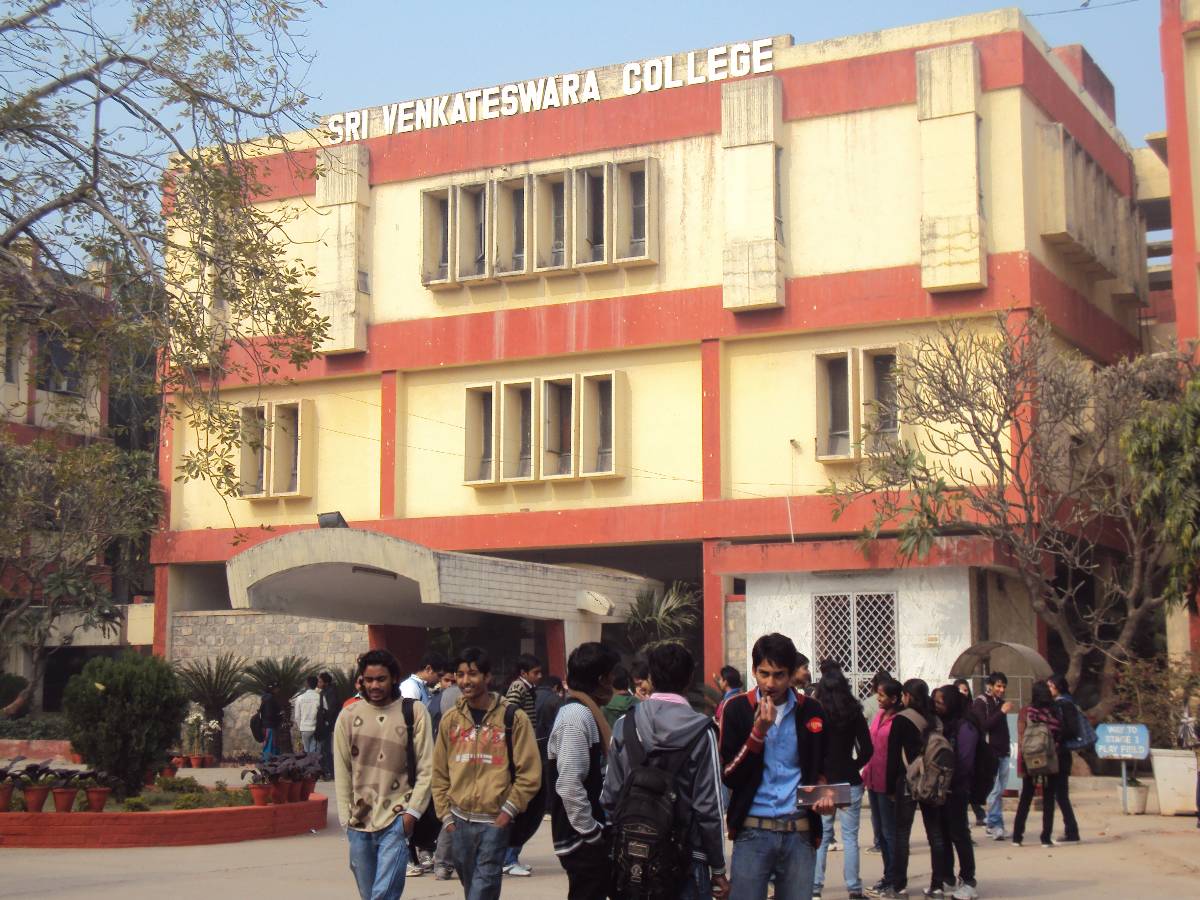 The college now has academic departments in the following disciplines:
Maths and Statistics
English
Political Science
History
Botany
Zoology
The honors courses in college began from this stage:
Physics(1993)
Electronics(1987)
Biochemistry(1989).
It's a good and young college in comparison to others of the university that add honors courses.
6. St. Stephen's College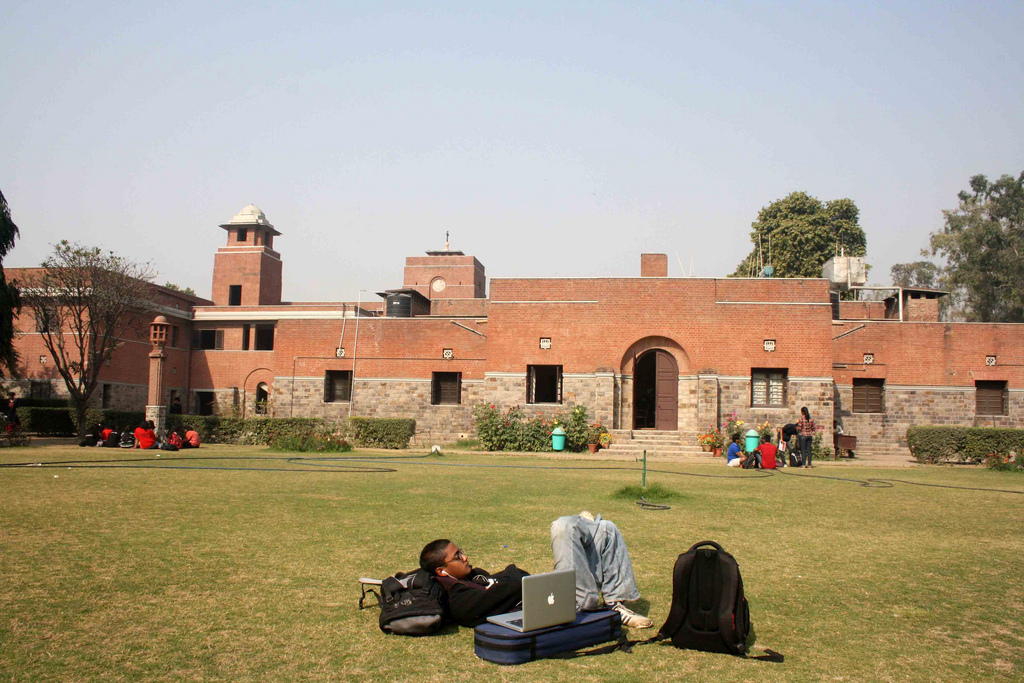 A constituent college of the Delhi University of placed in Delhi, India. With widely regarded it is one of the oldest and most respectable colleges for:
It was founded by the Cambridge Mission to Delhi.
Therefore colleges are taking admissions for both undergraduates and postgraduates.
7. Miranda House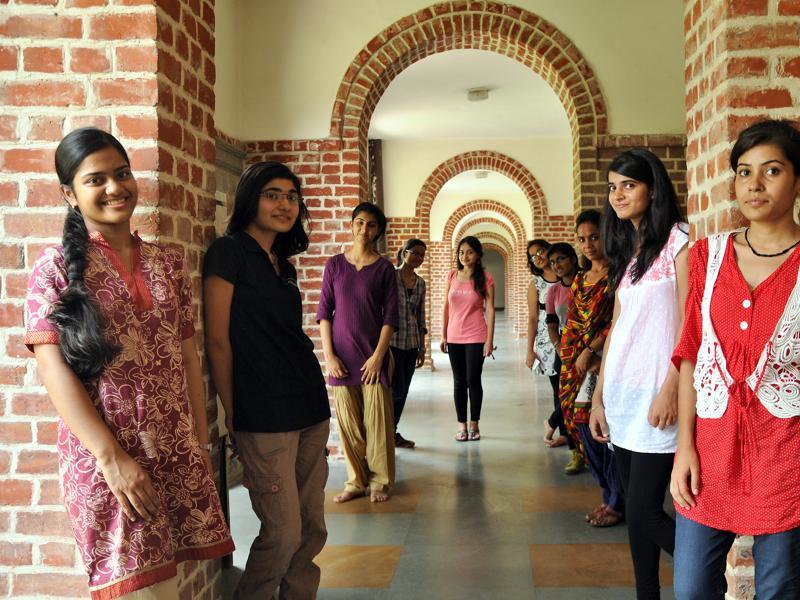 The constituent college for women at the Delhi University in India which established in 1948. Miranda House offers degrees in:
At the mid of 2017, the college was rated as the best college in India by the National Institutional Ranking Framework.
Delhi University campus 2019
As you know that many universities in India, But Delhi University is one of them, And it divided into four campuses. Under each campus has many colleges.
East Campus
West Campus
North Campus
Dhaula Kuan Campus
Colleges of East campus
Dr. Bhim Rao Ambedkar College
 Shaheed Rajguru College of Applied Science for women
 Shaheed Sukhdev College of Business Studies
 Maharaja Agrasen College
 Shyam Lal College(Evening)
Vivekananda College
 Maharishi Valmiki College of Education
Colleges of west campus
Bhagini Nivedita College
Bharati College (Information technology)
Bhaskaracharya College of Applied Science
Deen Dayal Upadhyaya College
Janki Devi Memorial College
Kalindi College
Keshav Mahavidyalaya
Lakshmibai College
Rajdhani College
Satyawati College
 Satyawati College(Evening)
Shivaji College
Shyama Prasad Mukherji College
 Sri Guru Gobind Singh College of Commerce
Colleges of north campus
Aditi Mahavidyalaya
Daulat Ram College
Hindu College
Hansraj College
Indraprastha College for Women
Kirori Mal College
Miranda House
Ramjas College
St. Stephen's College
Shri Ram College of Commerce
Sri Guru Teg Bahadur Khalsa College
Swami Shraddhanand college
Colleges of south campus
Acharya Narendra Dev College
College of Vocational Studies
 Deshbandhu College
Dyal Singh College
Dyal Singh College(Evening)
Gargi College
Institute of Home Economics
Kamala Nehru College
Lady Shri Ram College for women
P.G.D.A.V. College
P.G.D.A.V(Evening)
 Ramanujan College
 Rajdhani College
Ram Lal Anand College
Sri Aurobindo College
Sri Aurobindo College(Evening)
Conclusion
Hence, you understand that in which college you want to take admission but first of all you have to fill the form. When the result declared, the cut-off list displayed on the notice board of the campus which shows that you are eligible or not. If you are eligible then you can get admission and carry on your study. I hope that this information gives some knowledge about top Delhi University college.