11
Oct
Rooting an android phone is similar to jailbreak which is used for the iPhone. Every other person having a smartphone wants extra functionalities than those which are provided by the manufacturers. To add more functionalities we must know how to root an android phone.
And for adding those extra functionalities people start searching and finding the new tricks and tweaks of rooting. After rooting an android phone we get superuser access over our android phone and can play the best android games on it.
What is rooting in android?
If ever you have researched about the working of android phones you really interact with a term named as 'Rooting'. Generally, a question pinch in your mind that what is rooting? Here the answer what you are searching for…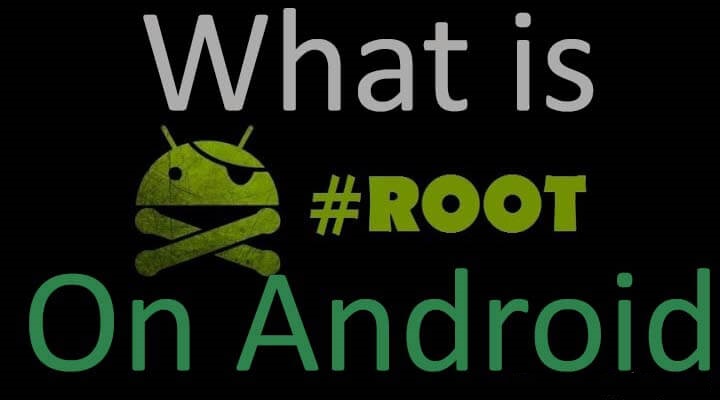 Rooting is a term to gain access or have privileged control over the android devices. As this term is more or less similar to unlocking or jailbreaking but conceptually it is more different than that what unlocking and jailbreaking all about.
Rooting is the blockage that is made by the device manufacturers intentionally to secure the device from the users by preventing them to gain root access. As after gaining root access users can have super access by which you can install new applications, uninstall system applications, and can perform a number of restricted actions which cannot be performed till it is not rooted. There are multiple advantages after rooting a device-
You can install custom ROM's and special applications which were not permissible before.
Default applications can be uninstalled and new themes can be introduced.
One of the primary advantages of rooting is that it helps in boosting battery life.
Another advantage of rooting is that it helps in transferring installed applications from the internal memory of the device to a memory card.
Is there any need to root an android phone?
Although there is no need to root an android phone due to its safety concern. But many people are wisely engaged in rooting their android phone because they want more than what they actually are having. There are multiple reasons why people are rooting their device.
Reasons behind rooting an Android device-
The first and foremost reasons why android users are getting engage in rooting because it helps in using those incompatible apps which are not available on the google play store.

It's quite annoying when some apps continuously show ads, rooting a device allows the facility to block these spammy ads. You can block these advertising network by blocking them on the root level of your device.

As we all know how important it is to back up our data of your device. Jailbreaking your android helps to backup all your data simply by installing an app i.e Titanium Backup, as it can back up everything including all settings and apps.

Sometimes device manufacturers like Samsung and HTC provides modified android skins. And the problem is that they are often too ugly and bulky(requires more space). This problem can get solve with the help jailbreaking the device as it removes these skins and make your android device as beautiful as you want.
Jailbreak allows android users to download those apps which are not available in a particular country. And it also allows to block callers for a particular time.
Android rooting also helps in using custom Kernel which helps in improving battery life, the whole host of other benefits that will improve the experience of android device.
How to root android phone?
Everyone wants excessive control over their smartphones as it opens the possibilities of the whole world. Manufacturers and tech gurus always recommend not to exploit at it last by gaining root access.
But there is much more fun after having root access. After fuller optimisation, we can install custom RAM and can install third-party apps and many more. Rooting is the best way to put your feet in the shoe of mobiles potential world to unveil the limitless features of android.
Rooting is similar to jailbreak the only difference is that jailbreak is for iOS devices and rooting is for android devices. After this, you can get around any restrictions that your manufacturer may have applied.
Preparing for rooting
The first and the foremost thing which you must do before rooting your device is to backup all your data and ensure that your device is fully charged. You also need to turn on the USB debugging options as well as OEM manufacturer on in the settings. If the developer options are not available follow these steps to activate it.
Tap on about phone and find the build number(it may differ from phone to phone) which is usually in the other software information.
Tap on the build number seven times to see the developer option on the main page of settings and you need to confirm the security passcode to enable it.
Press the back key to see new developer option and after that click developer option for enabling USB debugging and OEM unlocking.
And after enabling both the only thing you need is google entire android development kit. Download and install Android SDK platform-tools from all the choices we must download for windows.
Android Rooting apps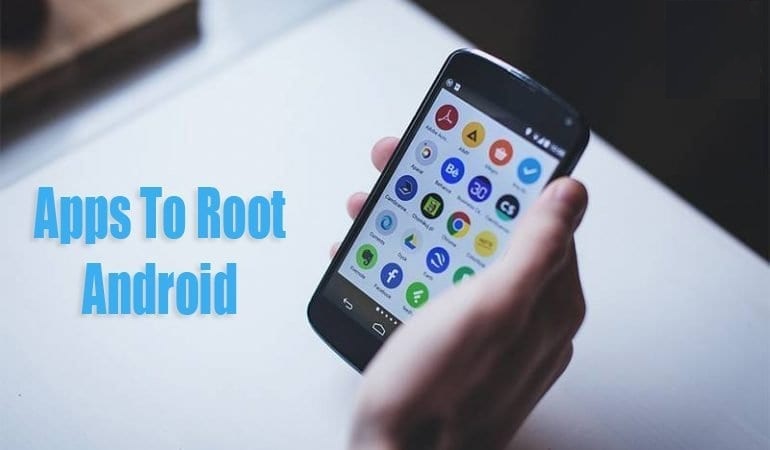 Rooting with Framaroot
Framaroot is the one-click rooting system as in this the process of rooting is very much easy for everyone with a simple one-click root button.
Rooting steps are as follows-
Download the APK file and install it by accepting from unknown sources to complete the installations.
Open the app and tap "root" if it is able to root your device than it is fine otherwise you need the other way for rooting the android phone.
If your device can be rooted you go-ahead and root your device where you need to download and run SuperSU to manage the root access.
Its all done now you can have super access on your device.
Rooting your device with firmware.mobi
Firmware isn't the easiest way to root android devices and it is most stable of all. As it works on more than 300 devices with step by step instructions that make rooting process more simple and easy.
The only need for this process is to download the appropriate zip files for your device.
Now follow this easy process-
Extract the folder and navigate to it to find the root windows.bat files. Double click on it.
Wait for the script to execute and wait until the process gets completed.
Your phone will automatically get reboot and root.
Rooting With One Click Root
In my opinion, it is the safest rooting tool that doesn't require any type of complications. As this tool is the easiest as simply by clicking a single click you are all done.
It charges $40 to root your phone with a promise that the program won't be able to brick your phone except in the case of user negligence. My recommendation to this rooting tool is to backup your data which might not be available after having a promise.
Process for using this simple one-click root tool-
Check the device must support the root availability tool.
Download the Windows/mac one-click tool program.
Connect the USB cable and enable USB debugging on your device.
Run the one-click root and leave it to handle the tricky bit.
After using any one method of rooting an android phone the last thing we have to do is to download root checker available on the play store. As this application tells you if you have a superuser permission or not. Root checker is the popular application which by simply installing and running tells that your phone has superuser permission or not.
Conclusion
Today half of the population of the world is using a smartphone. And every second person is eager to add more easiness in their life with extra functionality in their smartphones. In this rooting is one of the best ways to have more fun with technicalities of android. But I recommend not to root the android solely and must be done under expert guidance.