4
Nov
What is Airbnb super host?
Airbnb super host is the program that was deliberately launched by Airbnb to discriminate between their normal host and host that is providing super services to their guest.
The company states that the people who achieved a special badge can reap special benefits that help in leveraging their business of host. Superhost is just beyond a feather in the cap. As it helps in improved search placements, better booking conversions which directly improves the rating and super host status.
Now in furthermore, we will dissect the program in deep as- why is Airbnb launched super host program? Is it helpful for the host? If helpful how to get super host badge? and many more…
After reading this, read this exclusive article written for those who are more concerned about their security- Review: Is Airbnb safe.
Why Airbnb launched the Super Host program?
Airbnb Super Host program was launched to create more trust among the users that there are few hosts who are providing the best services and they are more secure when they are using Airbnb. And it is more secure when anyone is opting for the super host.
The reason behind launching this programming is that the rating system which is used by Airbnb is acting inadequate between the professional host and novice host. But then also the system is not proving much well as each and every dwelling is having 4.5 rating. And it is creating a great hassle for all the users which one to use and the super host program is solving the problem.
This program is filling a great loophole after creating a more comprehensive quality matric after accessing the entire portfolio of the properties of the host.
Is Airbnb Super host badge helpful for the hosts?
In the current scenario, this question is striking in the minds of each host and the guest and the simple answer is, yes, as the hosts who are having this badge are getting more revenue than before.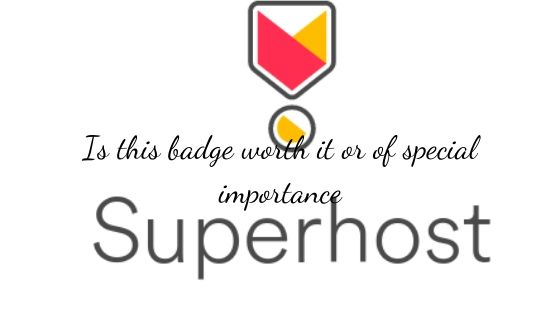 But how much? After launching the super host program the Airbnb got a minimal boost in their listing traffic that is of 5%, so we can say that it is not getting that much popularity as it was assumed. But then also due to this programme, there is an exponential increase in their revenue.
By the above image, we can say that due to this program there is an extensive increase in the revenue and occupancy rate of the hosts after having this badge. Here we can see that ADR(average daily rate) is 10% lower than also there is a 53% increase in their revenue.
Last but not least RevPAR(Revenue per available rental) as the most popular metric to compare property performance in which super hosts are earning 60%more than normal host. The reason behind earning more is because they can do nearly two bookings compared to normal host in a single day.
How to qualify Airbnb super host status?
Each and everyone who is listing their dwelling on Airbnb wants to earn more and for earning more they simply need to qualify the super host parameter. But the main problem that everyone is struggling is, how to get that badge, which is explained further.
The basic four criteria to become Airbnb Superhost are-
The basic stays that you must have all through the year is 10, as the basic requirement for achieving the super host status.
The host must be 90% or higher than this responsive to the guest.
He must have a rating of 4.8 or must have 80% 5 stars to achieve this point.
Host must have less than 1% cancellation rate means that the host should rarely cancel the stay.
The logic behind this program is really great for those who provide a predictable level of service must be rewarded with something extra to grow their hospitality business.
But a question strikes in everyone's mind that, are the super hosts providing those services which must be provided by them?
Before this…
Why Host Aren't Qualifying the super host status?
The main reason why most of the super host is not able to qualify this status is because they are not able to achieve the reservation as required for being a super host.
Hosts are getting low rating which is below 4.8 which is the main reason for not getting a super host status.
Slow response is also acting as a main constraint which is not letting normal host to achieve the super host status.
For becoming a super host Airbnb guidelines say that there must be only >1% cancellation, but host generally cancels the stay which creates a bottleneck for becoming a super host.
How to maintain your Airbnb super host status?
Well, this is good if you have achieved a super host status but it is easier to lose that badge but don't get tensed here are few techniques which will help you to maintain your status.
First, do less no. of bookings in the current year even if you are getting it. The reason behind this is that if you book less which will indirectly have less reviews to ascertain the target of 4.8 stars. If you are having a large number of reviews and if anyone is not that much happy to give a good rating eventually it will give a downfall in your rating.
Have a good communication with your guest with greetings and give them the service for which they are paying. The reason behind doing this is that after getting the best service from you they will automatically give you a high rating with a positive review.
And the last step is when you had maintained all the rating of 5.0 in the starting of three months then you can have more bookings. And even when someone is going to give you bad rating it will not create a great hustle for you. It is a matter of simple math.
Is super host is real or a bluff badge by the Airbnb company?
The answer to this question is somehow partially correct and partially incorrect. As those super hosts who are having real reviews and real ratings are the real super host as they are not changing the data and the date of the review system with the help of their friends and families.
Some super hosts are misbehaving and continuously humiliating the sentiments of a few people by doing some sexual assault or doing rape or secretly making private scenes videos of their guest.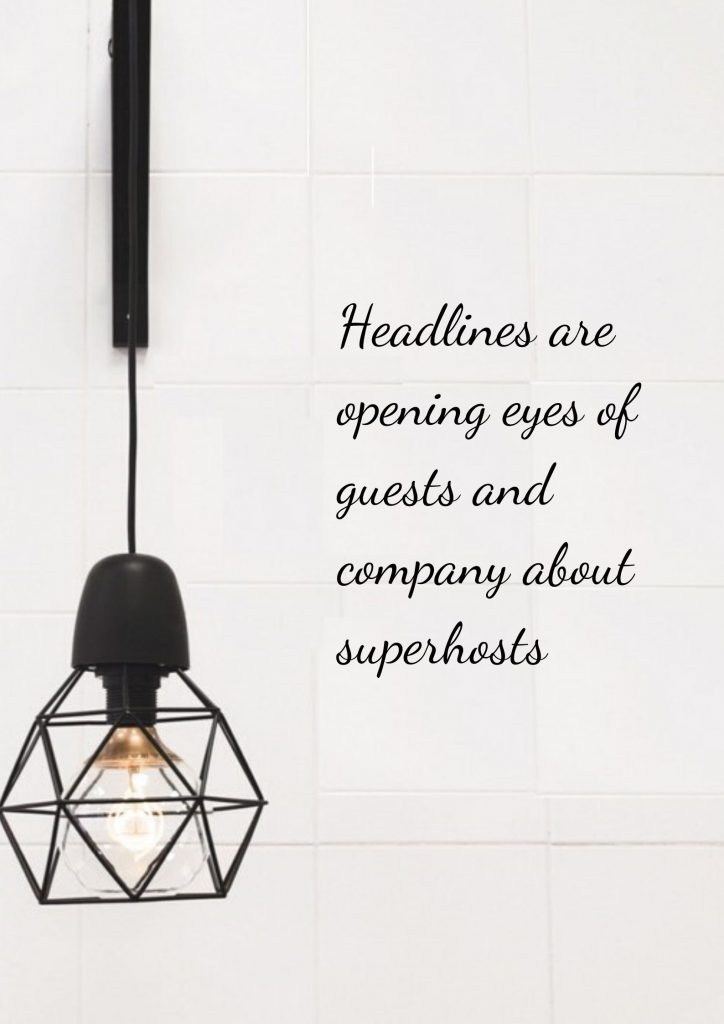 There are many cases which are hitting the headlines in which super hosts are getting assaulted:
The most highlighted case in which a woman(51) filed a lawsuit against a man who has sexually assaulted her in Los Angeles. This case was reported by a renowned news agency named as San Francisco Chronicle. After this happening, this woman also lost her high paying job.
There was a racial case in which a host got assaulted because of using a racial comment on one of his guests. This case was reported by The Guardian in which the host is using racial comments to the guest.
Because of this many Airbnb guests asks that is it safe to use Airbnb. There are many types of hurdles which are acting as a pain point for both the guests and the hosts too.
If you find yourself in need check this where I have written a whole description of how to take customer service help if unable, try other methods written over there.
Where super host status matters the most and where not?
Having a super host badge is a matter of prestige as it requires more than having a simple host status. And after having super host badge the host gets many types of priorities in this hospitality business.
But a question strikes in mind that having a super host status really matters or there is any other factor which matters a lost?
Yes, there are many other factors which have more effects on the status as what is the location, if it is located in a large market then the super host status matters as it will increase the rate of booking and many more things.
This status is not having value where the market is compressed or not much big.
Conclusion
'Super host' are the persons/hosts who are doing something great in their hospitality business. This badge is given to those types of host who are having 4.8 ratings with many positive reviews.
But then also these super hosts are acting as a nightmare to the guests as these hosts are misbehaving to their new guest. After collecting a huge data on these serious stories I had reviewed Airbnb safety with the title "Is Airbnb safe" go and check it out.
And if you find my this article helpful please comment your precious words as it will keep motivating me to write those articles which are helpful to my readers. And also share it to your friends, family members and colleagues so that they must know the reality.