25
Nov
If you are a person who is in search of serenity and have a soothing experience with your friends and family that bring in the calm in you then Champions Gate should definitely be on the top of your list. Located southwest of The Walt Disney World Resort, Champions Gate® welcomes all tourists and has become one of the leading commercial and tourist destinations just off its I-4 exit.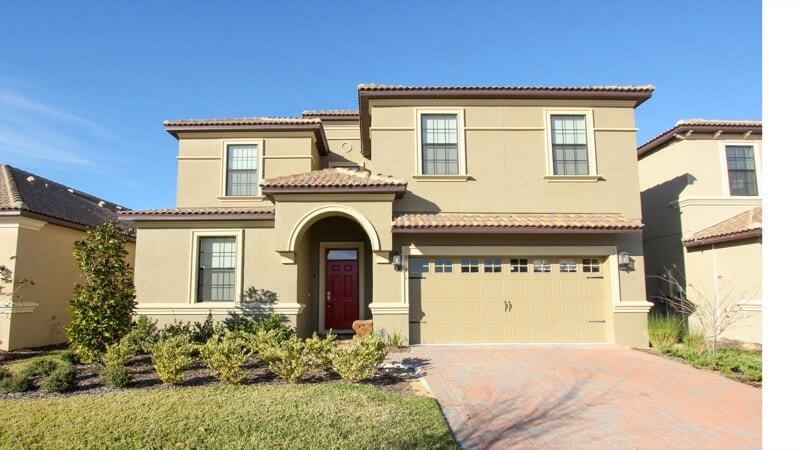 A cool little community that is undoubtedly recommended for longer stays, in this post however we would like to bring forward some of the most striking reasons as to why you should visit this place. So let's take a quick look at each one of them:
A Little Something for Every Golfer Out There
This premier destination spreads over 1,500 acres of land with an overabundance of palm trees towering all around the place. The first sight however that you would be greeted with are those magnificently designed and beautiful to look at double gates which you simply cannot miss. For golf fans, the place offers you a championship golf course of 36 holes designed by the world-renowned and international champion at golf, Mr.  Greg Norman.
The golf course also offers you with over 35,000 square feet of clubhouses along with a full-service banquet facility for 300 guests, a pro shop, and a full-service bar. Furthermore, the place also features David Leadbetter's recommendation and support. Hence there is no doubt that Champions Gate® serves as the World Headquarters for The Leadbetter Golf Academy.
Omni Orlando Resort
A true masterpiece and one of its kinds, just 15 minutes' drive from Walt Disney World, it offers you stay-ins for guest rated as a 4 diamond experience in luxury. In addition to the wonderful surroundings, the resort also offers you easy access to other attractions like Universal Studios and SeaWorld.
The place is booming with 862 guest rooms and suites, a signature Mokara Spa, 8 dining outlets with room service, full-service fitness center, and various swimming pools including an adult-only pool, wave pool, lazy river, and a zero-entry family pool. All of this makes it a dreamy place for a wide range of audiences ranging from kids to grown-ups. For those who still want more entertainment made available to them, then have a look at their finest amenities:
Concierge Services
Sports training complex for Lacrosse and Soccer
Basketball courts located at the Main Resort and Villas
Pathways for jogging, hiking, and Surrey Bikes
Video game arcade center
Dry cleaning and laundry services
Car rental desk onsite
And much more
Orlando Hot Air Balloon Rides
Take on a completely new perspective on things with these balloon rides that take you and your family on an exciting and exhilarating hot air adventure where you float like a cloud above the city and let the sunrise soak into your soul. Take in all the breathtaking views and view Orlando, Florida like never before.
On average the duration of your flight trip may last around 45-60 minutes depending totally on the weather condition for that matter. With a capacity for 12 passengers each per hot air balloon, prices are as low as $160 per person and $99 per child ranging from ages 6 to 14 years of age. Flights are available from Monday to Friday during the morning time only, however, their latest package of Spectacular Any Day Morning Flights are open throughout the week for booking, but expect the prices to be marginally higher.
Rock & Dinner Show
If you are looking for a brand new show that offers you vibes like a Vegas-level experience then look no further. Orlando's hottest dinner show brings together an entertaining event never seen before. Have a fantastic dinner with your friends and loved ones while music takes you on a whole new journey. Meet one of the most iconic pop and rock artists of all time along with a band of legendary performers that are bound to create a sensational night for you that you will remember for years to come.
iFLY Indoor Skydiving
Perfect for kids and ideal for families with children, this will get your adrenaline rushing like nothing else. Enter this fantastic vicinity that creates a make-believe world with its state of the art facility that lets your children practice their skydiving skills. The venue is open from Mondays to Thursdays from 11:30 am to 8:30 pm, Fridays from 9:30 am to 9:30 pm, and on the weekend from 9:30 am to 9:30 pm. Other amenities include a Virtual Reality room, an immersive STEM educational program, and a flight school for kids ranging from ages 4 to 16 years of age.
We hope this post was able to offer you some great insights as to why Champions Gate® is a wonderful place to visit. However, if you are interested to move here with your family then there are lots of Champions Gate FL real estate dealers that can help you the right property at the right price. The best time to visit the place is around January and April.