10
Feb
We know that WhatsApp Messenger has been developed by Facebook owners, of demand on people, which today WhatsApp is undoubtedly the most popular messaging app. The company continues to bring new updates all the time to ensure that it is still popular for individuals. However, not everyone is happy with WhatsApp. Previously, WhatsApp now shares user data with Facebook, which is not good for users. So we can it is the important part of the WhatsApp alternative applications.
WhatsApp is one of the most popular messaging applications in the world. But after Facebook bought it, many began to worry about the future of the application. Now that WhatsApp has confirmed that it will soon start offering ads to customers, it might be time to look for another secure messaging service. These are some of the best WhatsApp alternative  if you want to leave the messaging service.
Top 10 WhatsApp Alternative Apps of 2020
Then the fact is that everyone uses WhatsApp these days, so if you bother it a bit, we won't blame you. So, if you are someone who wants to visit a more personalised or secure messaging app, here is the list of 10 best WhatsApp alternative apps that you can use in 2020.
1. Telegram Messenger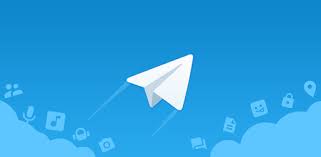 Telegram Messenger is know as the best alternative WhatsApp contestant for some time and nothing has changed. Because it's the open-source messaging app is still the best alternative WhatsApp option.
Also, unlike WhatsApp, Telegram can be used on multiple platforms simultaneously. But I like to voice call feature here which works quite well. That said, Telegram lacks a video calling facility. But it is actually make for it by bringing unique features that are not find on WhatsApp. So, if you think about video calls very carefully, you cannot do wrong by choosing Telegram Messenger as your messaging app.
Availability: Windows Phone, Windows, Android, iOS, mac OS, Linux, Web
2. Wire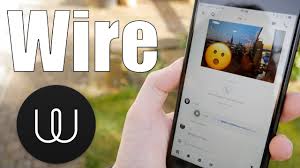 If you are looking for a new messaging app, you should try using wire once. Because the app has gained a lot of praise among users, due to its beautiful interface and unique features. And the application has such an interface and is where most messaging apps look similar in this world. It may be quite new but it is already very feature-rich. The open-source app brings end-to-end encryption and allows it to be using on multiple devices simultaneously.
The Wire Group also brings unique features such as video calls (up to 10 people), timely self-destructive messaging, the ability to delete messages from recipient devices, link previews and more. If you ask me, Wire can be quite new but it is definitely one of the best alternative WhatsApp options out there.
Availability: Windows, Android, iOS, mac OS, Linux, Web
3. Viber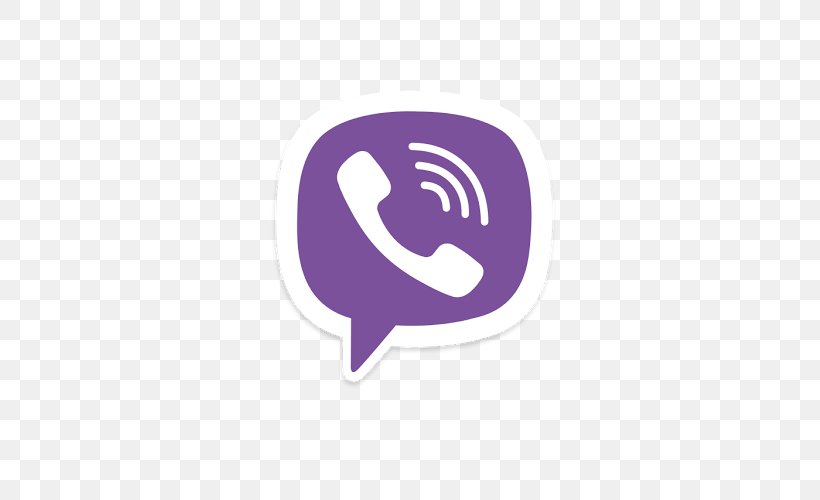 Viber is already a popular messaging and VoIP app that really stands out with WhatsApp when it comes to features, this app provides end-to-end encryption in WhatsApp such as calls, messages, and shared media. In addition, save messages on many devices are also encrypting, and like WhatsApp, Viber lets you make video and voice calls, but the app goes a step further with its Viber Out feature, allowing you to make non-Viber users can make international calls in nominal terms. Rates and the Talking about Viber, Viber also has sticker stores and Viber games available, which are basically games that you can play inside Viber. If you consider everything, you will note that Viber is an app that is similar to WhatsApp.
Availability: Web, Android, iOS,
4. Skype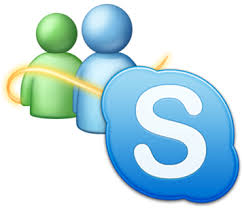 Skype is one of the best business chat applications on the market. With the power of Microsoft, Skype has left all other commercial chat applications in the dust. However, this progression works against Skype when it comes to personal chat as a business moniker, which it has earned by keeping it away from ordinary users. However, let me tell you that Skype application is one of the best chatting applications in the market when you making a lot of video and voice calls.
I find Skype especially useful when I'm using it to make overseas calls because the quality of sound and video on Skype is far superior to its competition. I also love Skype with my group video call functionality. While most other apps are considering group video calls, you often lag behind when adding three to four people. If you are someone who makes a ton of video calls with their friends and family, I can definitely recommend Skype over WhatsApp or any such chat application. So we can it's the part of the alternative whats App
Availability: Windows, Android, iOS, mac OS, Linux, Web
5. Hangout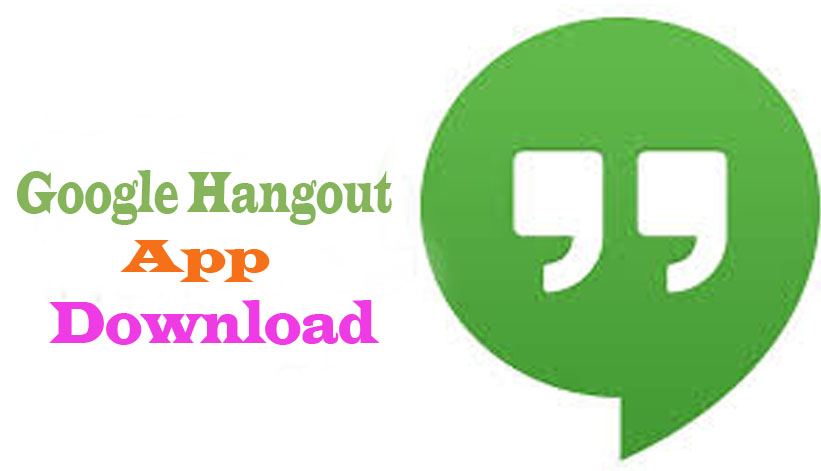 Google brings Hangouts, and it has become the newest appeal in the world of messaging. It is a cross-platform service for messaging that binds all Google accounts around the world. Google Hangouts is compatible with Android and iOS, and works on the web via Google+ or Gmail, although not yet widely used as WhatsApp or Viber for users.
The hangout allows for sending text messages, photos, videos, phone calls (U.S. and Canada), group chat and emojis and stickers.
Availability: Windows, Android, iOS, mac OS, Linux, Web
6. Snapchat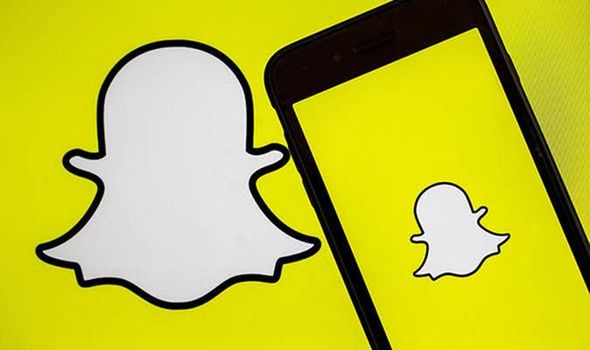 Snapchat is technically a social media as well as I use it more and more as a messaging application thanks to some unique features that no other messaging application can provide. For example, I can send messages that can destroy themselves after a certain period of time. It also informs me when someone takes a screenshot of their chat with me. In the end, it offers the best face mask collection of all the apps I have ever used which makes this app fun to use.
Other messaging features are also here such as the ability to create a group chat, voice call, group voice call, jiff, etc. So I like Snapchat very much, as it is one of the most innovative chat services in the market. The features that users get on WhatsApp or Facebook Messenger are usually copy from Snapchat. So, if you want to use these cool features and are the first to get the latest chat features, Snapchat is the app to use.
Availability: Windows, Android, iOS,
7. We Chat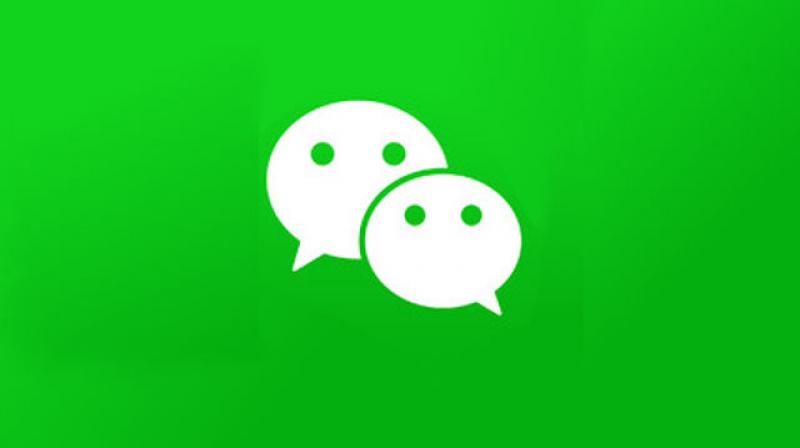 We-chat is a very popular messaging app like WhatsApp, which is widely using. When Facebook acquired WhatsApp, it was WeChat, whose options have been talked about a lot. According to a report, the WeChat platform has more than 600 million users worldwide. The number of users is more than 450 million user base of WhatsApp.
Registration is easy with WeChat is simple and like that of WhatsApp or Viber utilizing a contact number through a verification code. With WeChat, you can interface with your email and Facebook account, permitting individuals to discover you effectively. In addition to informing, picture sharing and video talk are accessible with WeChat.
Availability: Windows, Android, iOS, Web
8. GroupMe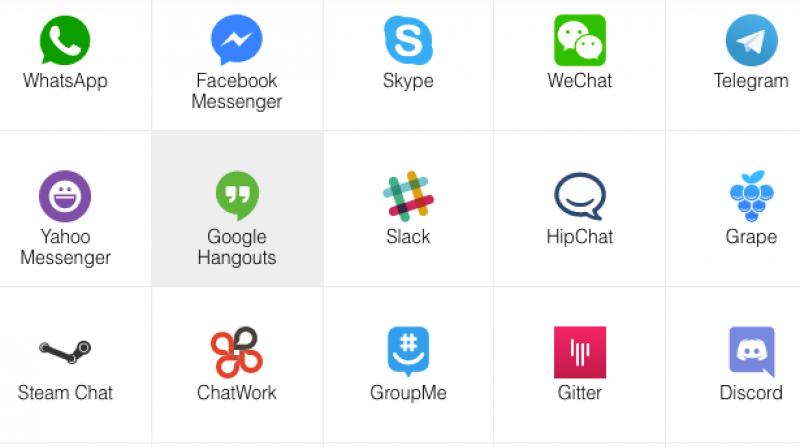 In this GroupMe messaging service as the name itself suggests. Ownership of GroupMe is also own by Microsoft, so it is not open-source like other services on this list. Speaking under the same data-collection practices as all Microsoft products, and it did not consider feature encryption. Because did not it include many of the security features of the other apps involved.
GroupMe Other messaging features are also here. Like the ability to create a group chat, voice call, group voice call, etc. and with You can also send messages directly to specific users within a group. I like GroupMe very much, as it is one of the most innovative video chat services in the market. AND shows all media shared in the group's viewed through a "gallery" mode.
Availability: Windows, Android, iOS, mac OS, Linux, Web
9. LINE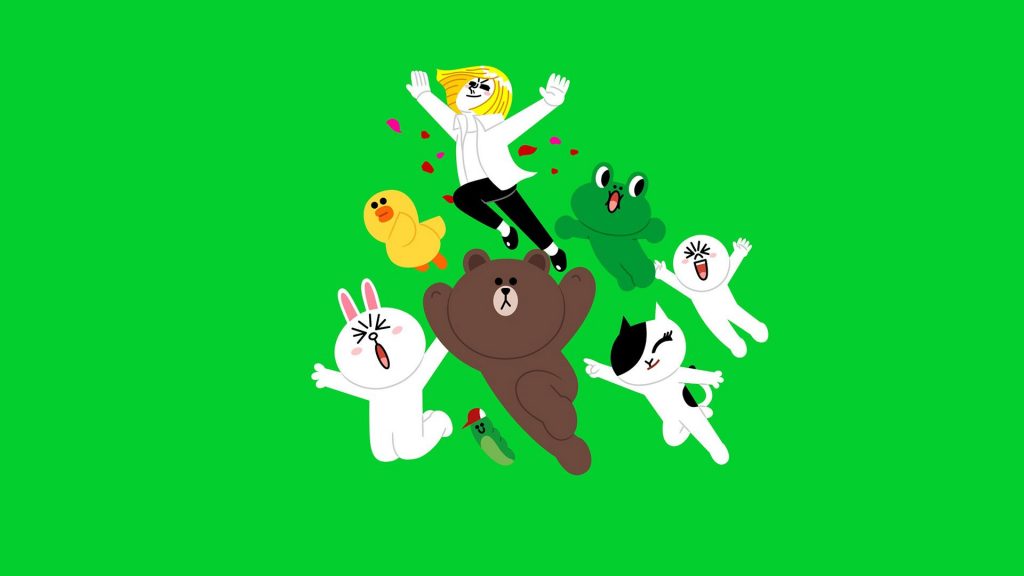 It is a tremendously popular service for over 300 million users worldwide. Because LINE is available in most countries – in more than 232 countries and its user base is growing every day. It is available across multiple platforms, making it accessible, easily available to anyone with a smartphone. However, LINE is developing by Naver Corporation, Japan.
LINE is a highly popular messaging app. That provides end-to-end encryption, support for voice and video calls and messaging, and more in the app, just like WhatsApp. Allows to make international calls for non-line users like WhatsApp
Availability: Android, iOS, Web
10. Signal Private Messenger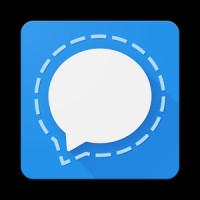 Open Source Systems, which empowers end-to-end encryption technology. In the company, WhatsApp Messenger and Facebook Messenger offer its own messaging app named Signal Private Messenger. As you might expect, Signal brings many security benefits compared to WhatsApp. Unlike WhatsApp, the open-source Signal app prevents taking screenshots of your personal chatting. Because of it moreover, Signal brings encryption for its backups, calls, and every other data in the app. Even the files you sent using the signal are preserving.
A great app for anyone who wants to communicate safely with other users. Therefore, the signal is quite popular with journalists. Because signal Private Messenger is for those who are looking for a simple and secure messaging app. if you are looking for something like this, then this is the best alternative WhatsApp option for you.
Availability: Android, iOS
Conclusion
There are many other messaging apps that are very good, such as IMO, Facebook Messenger, Hike, etc. However, if you are looking for an app to replace WhatsApp, then the above apps are the best you can use. While none of these apps match the user base perfectly, if WhatsApp needs to be changing, the features are enough to change.