9
Oct
Tweakbox, an alternative to the iOS app store that can be downloaded on an iPhone, iPad, or on any app compatible apple device. As, after installing Tweakbox iPhone user gets multiple access to those premium content which cannot be used without paying for it. Tweakbox is a safe app installer that allows the user to install third-party applications.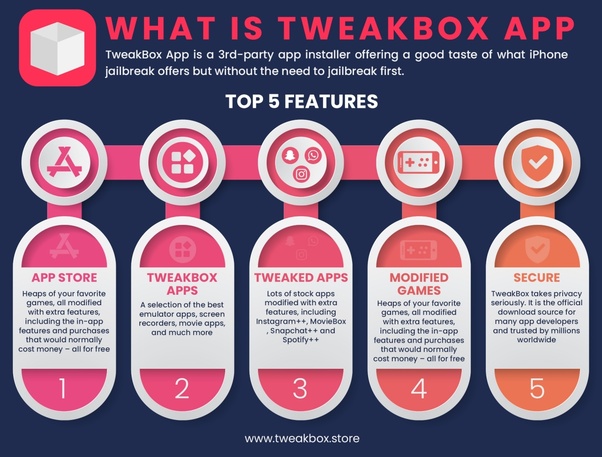 In past iPhone jailbreaking is used for modification and tweaks but because of disappearing techniques, very few people are able to install it on their content. So for providing an alternative few developers have released an iOs app installer that has some tweaked apps and games in them and Tweakbox is one of them. But recently there is a great question that is hitting peoples mind that "Is Tweakbox safe"? the reason behind this is because it is an unofficial app store.
Is Tweakbox safe?
Yes, Tweakbox is 100% safe as it does not rely on the root of iOs in order to work, unlike Cadila(first unofficial AppStore for iOs) which works. But the functionality what Cdila provide are more than any other 3partyapp. Reason behind this is that other app store did not require internal breakthrough of your iOs security keeping your data and device safe from harm. This is because developers are continuously testing and ensuring its safety and security. It is declared free from all types of bugs and malware and more importantly, it does not interfere with other app devices.
As developers of Tweakbox keeps security on their priority because of which it is harm free. They continuously update there Tweakbox to remain it bug-free and keeps security issues at bay.
If then also you think that they may create a hustle for you or may spy your personal data then you can try Tweakbox alternatives.
How to delete Tweakbox
As it is free from all types of bugs and issues but if you still have an issue about your security you can delete it. This can get uninstall in less than a minute.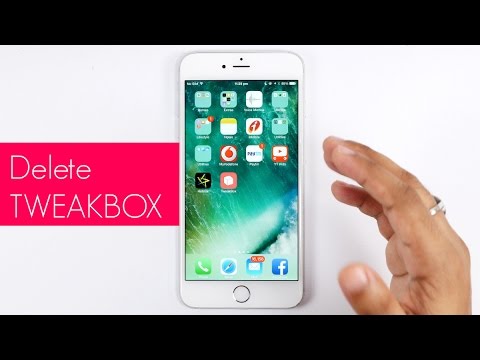 Well as Tweakbox has a million users who are currently taking its service and fond no issue in it but still you want to uninstall it you can. Uninstalling Tweakbox is as simple as unwrapping a toffee. There are four methods to uninstall it from your iPhone-
Method1: From settings-
Go to setting app> general> profile> Find Tweakbox profile and tap it> Tap remove profile and close settings.
Method2: From Home screen-
Long press the app icon> All the app will start wiggling> Tap on the cross sign on the left corner of the icon> Tap delete on the confirmation message> The app will be removed from your device.
Method3: Restore your iOs device-
When you are going to use this all your data and settings will be removed and the latest firmware will get install on your device.
Check that you have the latest iTunes version.
Backup your data
Disable all your security points i.e Find my iPhone, iPad and passcode.
Then open your iTunes and connect your device to your computer.
Input a passcode on your device if asked and then press yes on the dialogue box "trust this computer"
Click the device summary in iTunes for the connected device
Click restore and then click restore for confirmation.
iTunes will restore your device and Tweakbox will be removed; your device will be rebooted and you can start it again as a brand new.
Methord4: Restore for iTunes backup
This is the final way, to uninstall Tweakbox by simply restoring the backup that has taken before you have installed Tweakbox.
Open iTunes on your computer and connect your iPhone or iPad.
Type your passcode on your device, and tap yes on the dialogue box "trust this computer".
Click on the device summary for the device you are restoring.
Click restore backup
Choose the backup which was before you installed Tweakbox.
Click on restore and wait for iTunes to restore the device- stay on the P.C until its process gets complete once and after that disconnect it and start using your device.
Conclusion
Our security is our priority and it is important to know how secure app we are using in our devices and for Tweakbox it remains the same. As explained above that Tweakbox is a safe app installer without any bug and malware. And still, you find that this app store is spying some of your personal data then you can try its alternatives which are exclusively free from all bugs and malware. These app installer also provides an extra functionality of accessing premium content for free.