12
Nov
From a long time, this matter was under the review of the supreme court that who are having an authority to have legal possession of this property. There are three party who are continuously making that this property was under their procession but day by day it was transferring from one date to another. But at last the Ayodhya verdict was released on this day.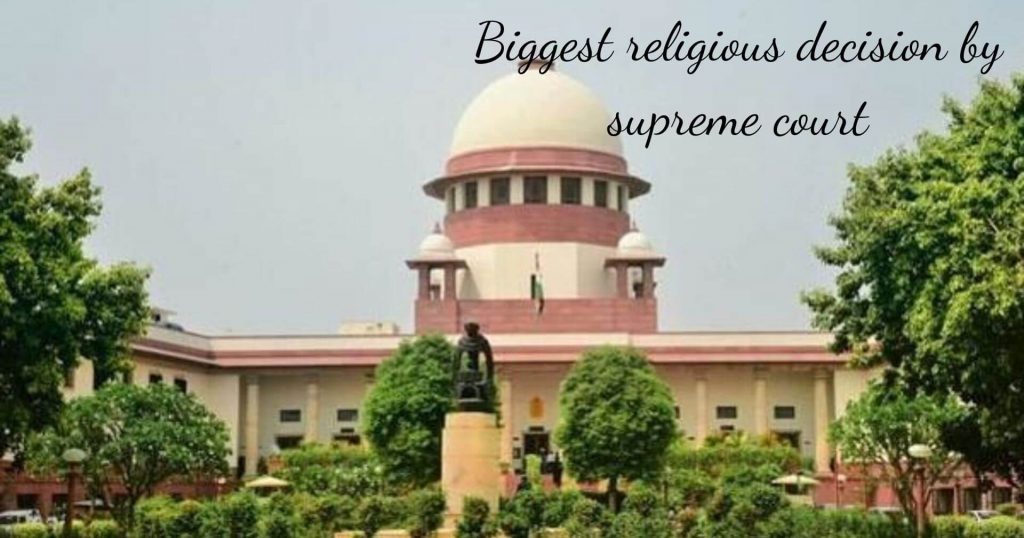 The final judgement made by the supreme court for this matter was of great importance for all the three-parties
Thread view
9th of November is the date which is going to be written in Indian history for giving it's most logical and sensitive case judgement having an effect on more than a billion people. This is the biggest religious decision after India's independence here is the tread view of all the judgement made by the supreme court.
The court has dismissed the plea which was filled by Shia Waqf board against Sunni board that claims for Babri masjid to have a control on this property.
The second verdict was given by the chief justice about the by CJI, Ranjan Gogoi as this masjid was built by Mir Baqi, not by Babur. And the court also depicts that this matter was a matter of theology and this is inappropriate for the court to get in the area of theology, CJI.
And in the same view, the CJI led bench said that its a religious matter which is a matter to support the religious sentiments according to the places of worship act said by CJI.
Nirmohi akhara suit was also dismissed by the supreme court saying that it was barred by limitation and cannot be assigned with Shebait rights.
After that supreme court says that disputed land was the land which was recorded in government land in the revenue records.
As on ASI findings, the supreme court also said that these credentials are beyond doubt which cannot be neglected and brushed aside as a matter of hypothesis. They also came with a new view that this masjid was not created on vacant land but it was created on a Hindu structure with an underlying structure which was from Hindu origin. The title of this land can be decided only on legal evidence.
After all this, the supreme court finds that this matter is of faith of Hindu that the place is a birthplace of Lord Ram which is beyond the Judicial scrutiny. And it must be set in mind that this place is reviewed by many travellers and historians and all of them mentioned that this place is the birthplace of lord ram. And this point must be kept in mind before making a decision.
But contradictory to this Sunni Waqf board suit is maintainable i.e keeping of idols in central dom in 1949.
The court made it more clear that Muslims were doing there namaz inside the inner courtyard and they never abandoned that area and the area allotted for Hindu was outside of the courtyard.
But the court mentions that this segregating railing was made after 1857 and before that Hindu were allowed to go everywhere for there worship.
The court also mentions that this mosque was constructed before 325 years and there was no proof that Muslims were doing their namaz at that place but there is a valid proof that Hindus were beliving it as the birthplace of lord ram.
Court also mention this that demolition of mosque was a breach of law and they must be penalised (whoever so has done).
SC has too mentioned that relief must be given to the Sunni Waqf board by allotment of 5 acres land by the central government.
The court has ordered that central must create trust in three months which will have a special reight to create the temple.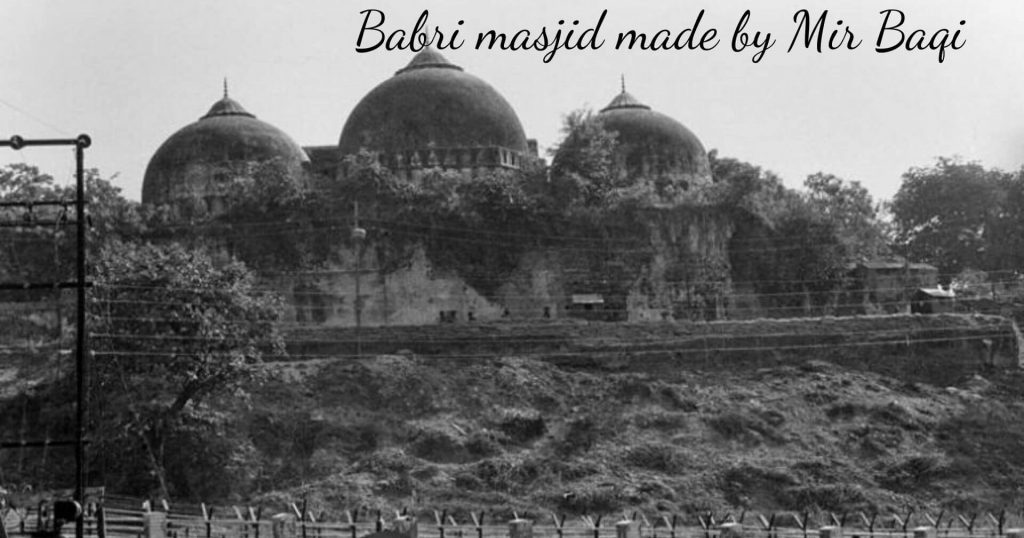 Explanation of these statements
The above highlights are given by the supreme court in the judgement after seeing which the court finds that this land is an undisputed land and must not be given a title of disputed land.
They also mention that the mosque was constructed by one of the governors of Babur, named Mir Baqi,(governor of Awadh) who has named it as Babri masjid.
SC points the sudden findings of ASI which cannot be neglected in which ASI mentions that this mosque was not constructed on barren land rather than this, this was created on Hindu temple. And too points out that many written evidence of renowned travellers and historian proves that it was the birthplace of Lord Ram.
And SC also mentions that the Sunni Waqf board is maintainable on this point that the idols were placed in the inner courtyard in 1949 and prior to this there were no idols. But this point was contradictory that before 1857 Muslims too were not doing their namaz their as they started praying after the rallying was segregating both the inner and outer courtyard. And before that Hindu was allowed to worship everywhere for nearly 325 years after the construction of the masjid.
For a more deep understanding check this- The Hindu
Ayodhya verdict of supreme court
After accessing the whole view of this matter supreme court came with some final judgements-
Sunni Waqf board has all the authoritative rights of Babri masjid, but they were unable to prove their point but then also a land of 5acres must be given to them by central government for making a mosque.
Nirmohi akhara suit was also dismissed as they were only acting as, shebait of deity.
And the Ram Mandir must be given all the authoritative rights for making temple, as a birthplace of Lord Ram.
Within a three month, central must appoint a trustee who is going to make temple.
Read our other blogs- Is Airbnb safe? If safe then what is a super host? and many more…