10
Feb
Since everything around us is updating so fast, therefore it's not enough to just have a water bottle in your bike gadgets or accessories. If you are a daily commuter or casual rider there are some gadgets you should possess. Here is the list of some best bike accessories and gadgets that will enhance your riding experience. Some of them are related to safety and a few gadgets that will ease your bike ride to a great extent.
Gadgets
Bike gadgets are parts that make riding a bike easier. They are work on the body or are carried on the bicycle. Although you may not pay attention to some of those items while riding a bicycle, it is absolutely recommended that you take them with you. When riding a bicycle, you may not be sure of the contingencies that may arise in the process. Therefore, it is always advisable to have the right bike accessories when going out on a long bike ride. This article will talk about the bike accessories you should have on your bike trip.
1. Mobile Holder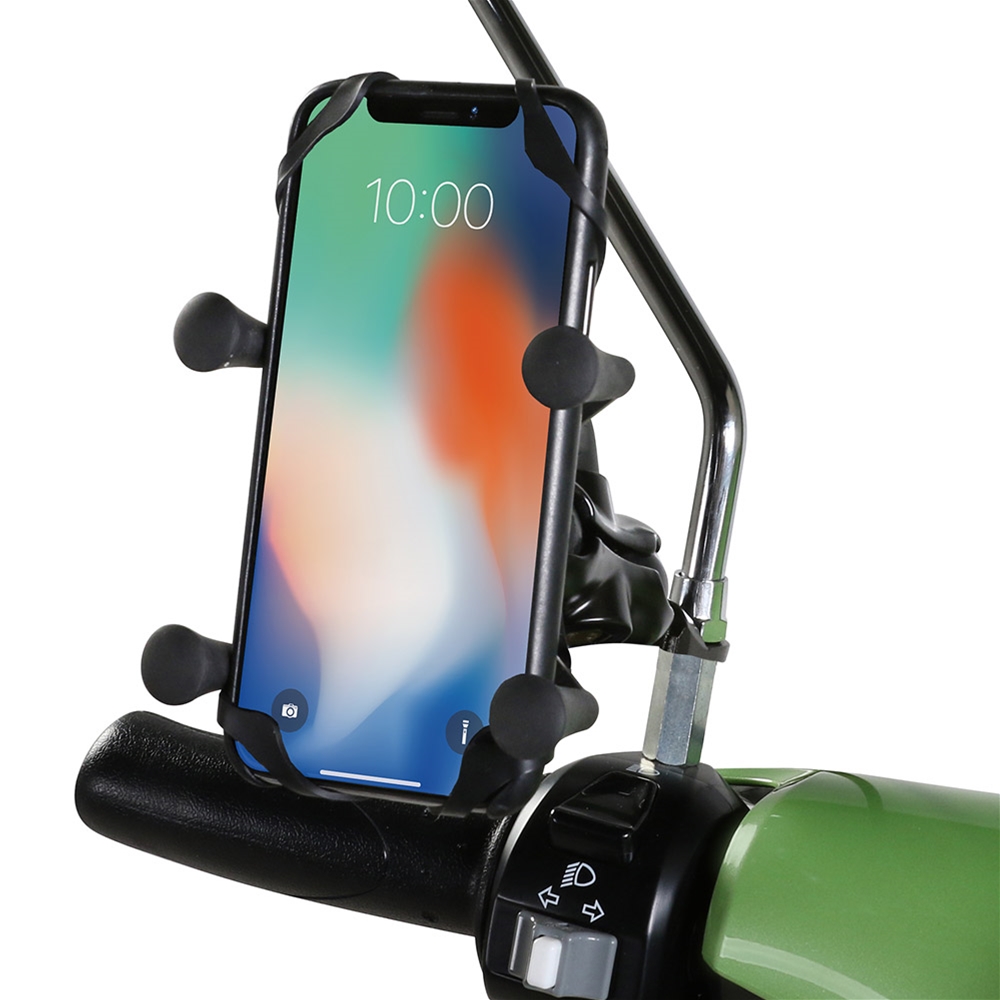 The smartphone mount is one of the most commonly used bike accessories and every bike rider should have this. Bike riders can mount their smartphone on the mobile holder and use the phone for navigating and wandering around the streets. But before buying one you should do some research so that you get your hand on the best mobile holder for bikes.
There are a few tips you might find useful for example size of the smartphone, the diameter of the handlebar or you can also check out waterproof smartphone mounts. So this is the best accessories and gadgets for bike riders. If you own some sort of sports super bike then you want to go for a Ram Mount instead of a regular one.
2. Bike Lights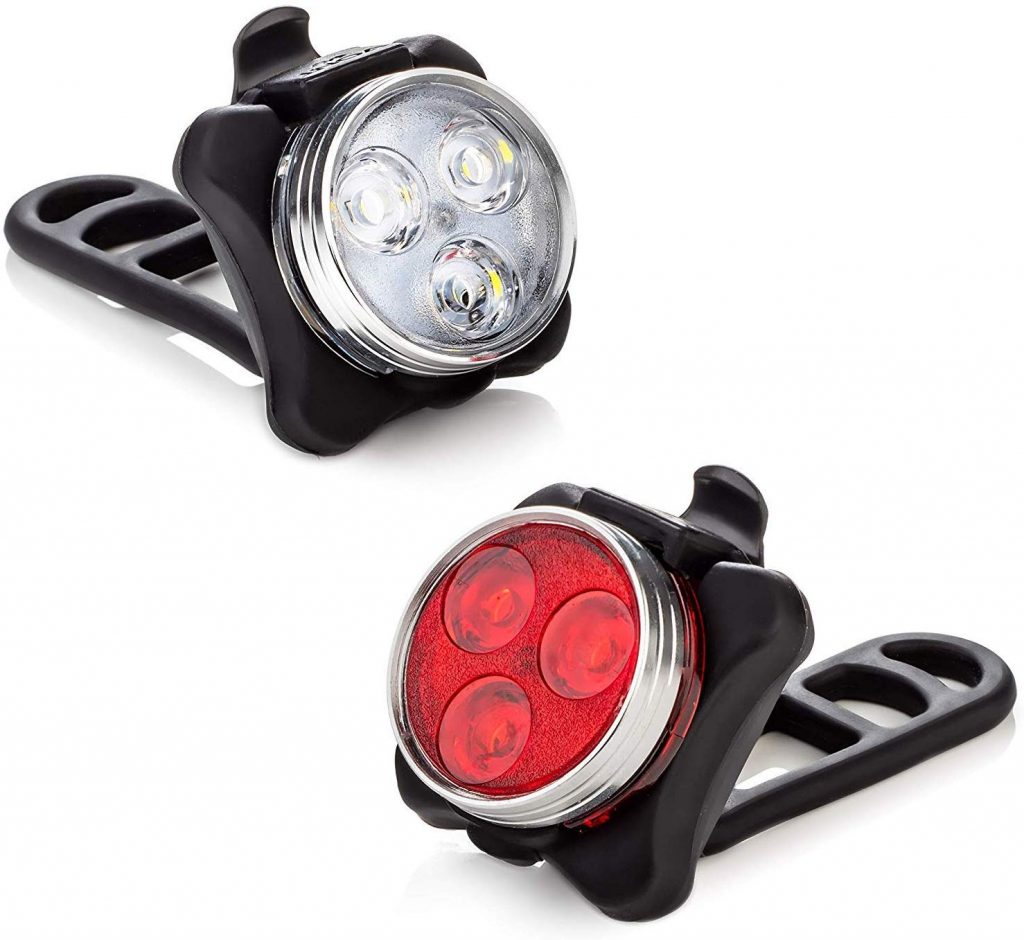 Bike lighting system accomplishes the dual purposes. It not only makes the rider's bike look beautiful and attractive but also tells the fellow drivers on the roads about the dimensions of bikes so that both can navigate safely. Some best bike lights related to safety that riders should definitely use are bike headlight to increase the visibility of riding path, rear tail light for letting others know about your position and side indicators to notify others about your movements. There are many kinds of lights are available which full fill different purposes like spoke lights, brakes light, and wheel reflectors that a rider can use to make bikes more attractive and appealing.
3. Bike Bags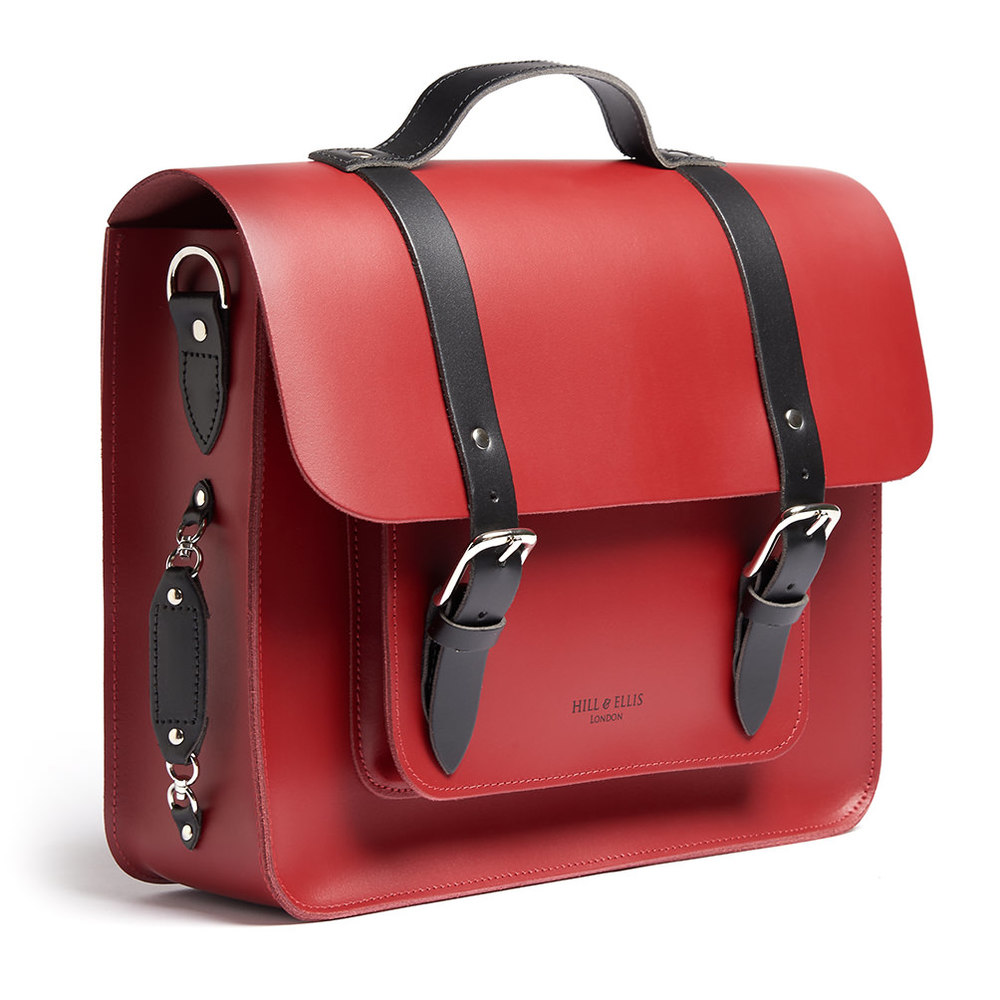 Let's be clear at the beginning we are not talking here about the backpacks you used to take in school or colleges. Here we'll tell you about the best-LED indicator bike bags that are purposely designed by considering the conditions and situations that bike riders face.
Bluetooth enabled cycling backpacks let others know your turning directions and when you about to stop by using voice control. if you are using GPS then you can simply sync your riding path with the backpacks and automatically indicates the turning direction according to the route. Some bike bags also offers other features like water-resistant, Anti-theft, a charging port for smartphone, In-built Bluetooth speakers, etc.
4. Electric Bicycle Pump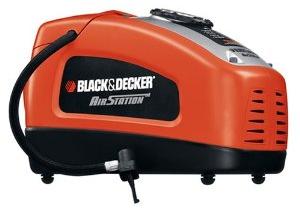 Their is no doubt that a portable electric air pump can be proven very useful to the bike riders because these are not bulky or even fits in the palm and get the job done perfectly. A cyclist who rides his bikes are familiar with the situation when they have to ride their bike forcefully without a sufficient amount of air in the tires. We know these situations can be very frustrating. A portable electric bicycle pump can easily fill up to six tires when fully charged. Some electric pumps also have an in-built pressure gauge which ensures that the right amount of pressure should build in tires for the best riding experience.
5. Bike Wall Mount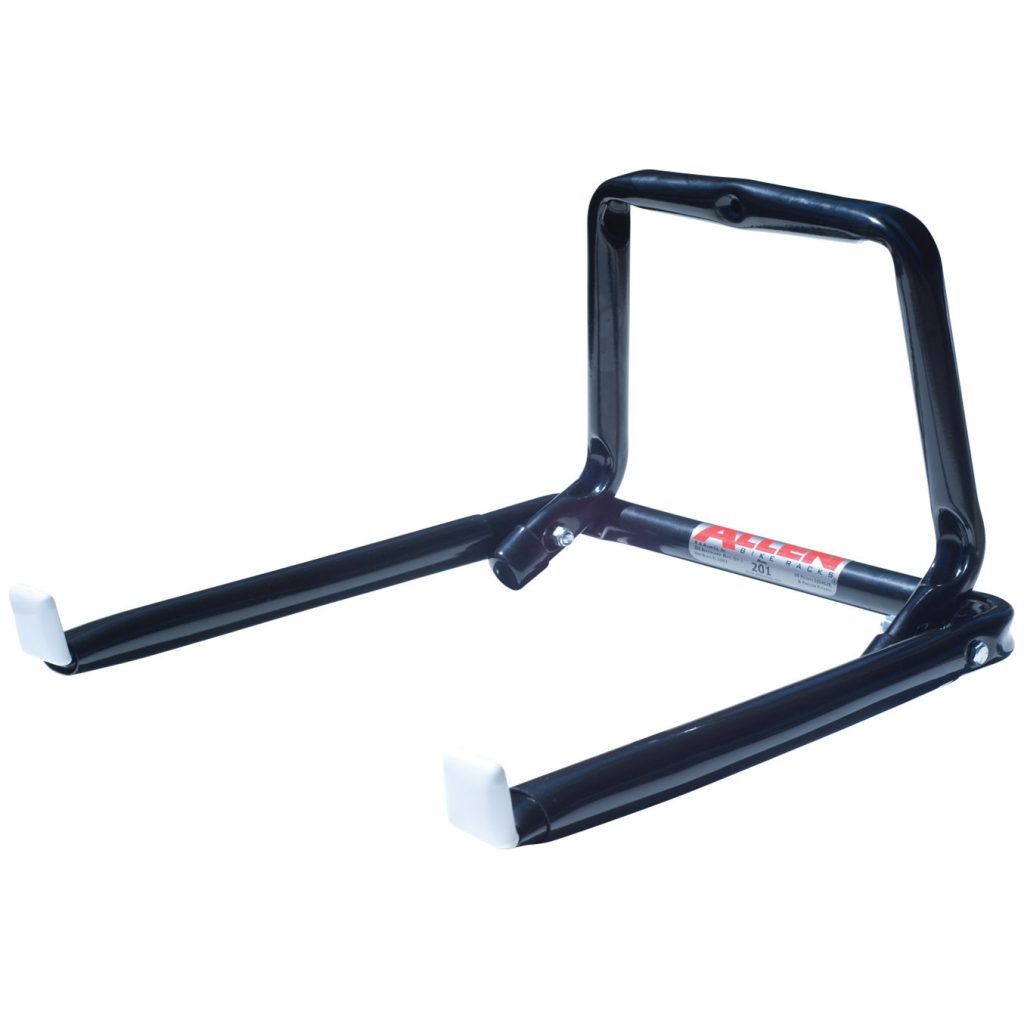 For many riders, their bikes are one of the most precious things in the world and that's why they always want to keep their bike in front of their eyes. Therefore they use bike mounts or bike hangers so their bikes remain safe from unwanted damage or thieves.
Using a bike wall mount also clears up some useful space if your home or apartment has a limited floor area. There are generally two types of bike wall mounts are available- Horizontal and Vertical wall mount. You can install bike wall mount either in the living room or the garage for both places there is plenty of design available which can easily complement the environment.
6. Bikes Mirror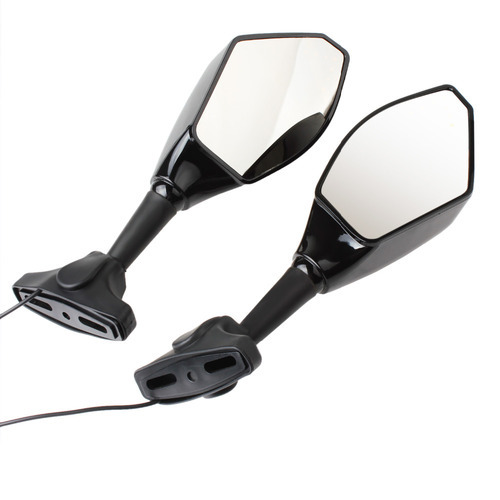 This is one of those bike accessories that every city or urban bike rider should install on their bikes. It is very important to keep the head straight and be aware of the surrounding vehicles and peoples to avoid any kind of accident. Therefore having a side review mirror can ease a lot. There are lots of variation in the design of bike side view mirrors are available like a small convex mirror mounted on the forearm or a circular review mirror fitted at the drop bars of bike handle. It doesn't matter which mirror you use but important is to use one while riding for the sake of your own and other fellow driver's safety.
7. Bike Locks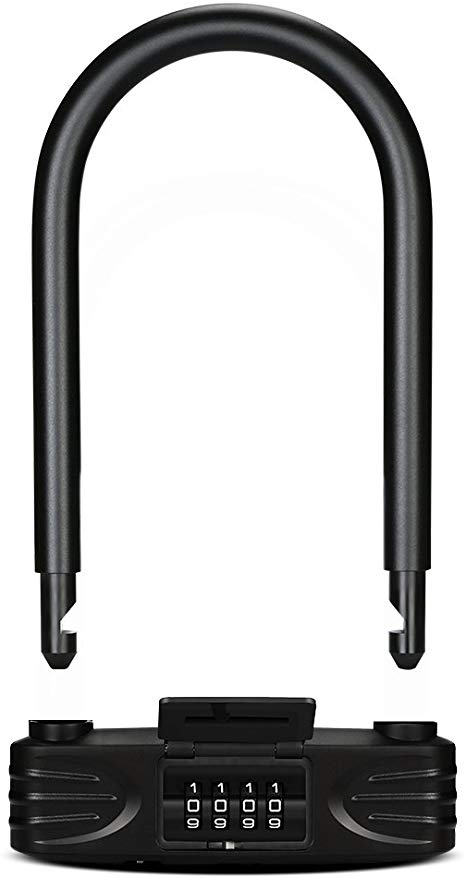 No matter how many new accessories and gadgets you installed in your bike but if you can't keep your bike safe from the opportunists' thieves then what's the point? That's why this is the most important bike accessory on which you should spend a decent amount of money. Before buying the best cycle lock you should do some thinking like which lock is best for you. There are many locks available based on the different shapes, sizes, points of action and some are based on technology too. Like there are some bio-metric locks that unlock using the fingerprint sensor but they are on the expensive side.
You can use the traditional shackle lock with a polymer coating so lock can't damp the bike surface. You can also go with other options as per your conditions and requirements. So it is the most important accessories and gadgets for bike riders.
8. Crash Sensor Bike Helmet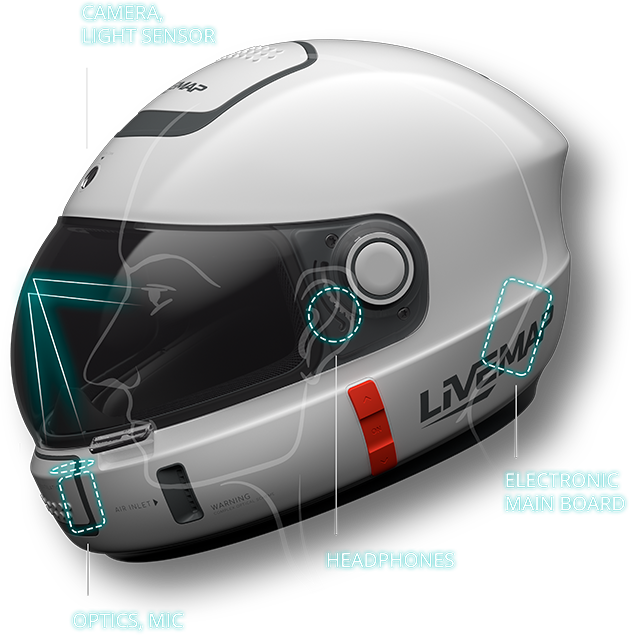 The crash sensor helmet can be proven life-saving if unfortunately riders ever face any devastating accident. Let's know how it works? Whenever rider crashes then the sensor installed in the helmet detects the collision and after that, it sends an alarm to the rider's phone if the sensor doesn't get any response then it automatically sends the collision location to the assigned emergency contact number. The sensor use lithium-ion battery to operate which can last up to 20 hrs when in use and 30 hrs in the stand by mode. You can easily charge it with an ordinary USB charger. So we can this is best accessories and gadgets for the bike riders.
Conclusion
When considering the bike accessories you should have, it is important to choose things that you know you will use for a long time. Go for what you want and when you can buy used items. Alternatively, you can opt for discount coupons found in stores. However, you should not refrain from spending more money on items that you know will provide much value. As a result, you will end up getting so much value. To summarise the above, it is advisable to opt for the products that you believe will offer the best value and will result in your cycling career. Doing so will lead you to full fill your cycling experience.