20
Sep
Looking left and right to increase Instagram followers likes? Well, you have come to the right place…
If you are here and reading this article I can take a wild guess that you too want to grow your Instagram account. A basic question in everyone's mind that "How to get more followers likes on Instagram?"
Whether it is a marketer, actor, or a layman everyone wants more followers more like too. Likes are the real currency on Instagram. Instagram also helps in doing SEO more effectively.
Brief introduction of Instagram
Instagram(also known as Insta or Ig) is a photo and visual sharing platform basically owned and managed by Facebook, Inc. It is a great place for brands of all shapes and sizes, especially for exposure. And many brands are getting more greedy for fan following and likes on Instagram. As it is a great place to engage your target audience but it is more difficult to grow a loyal audience on the app.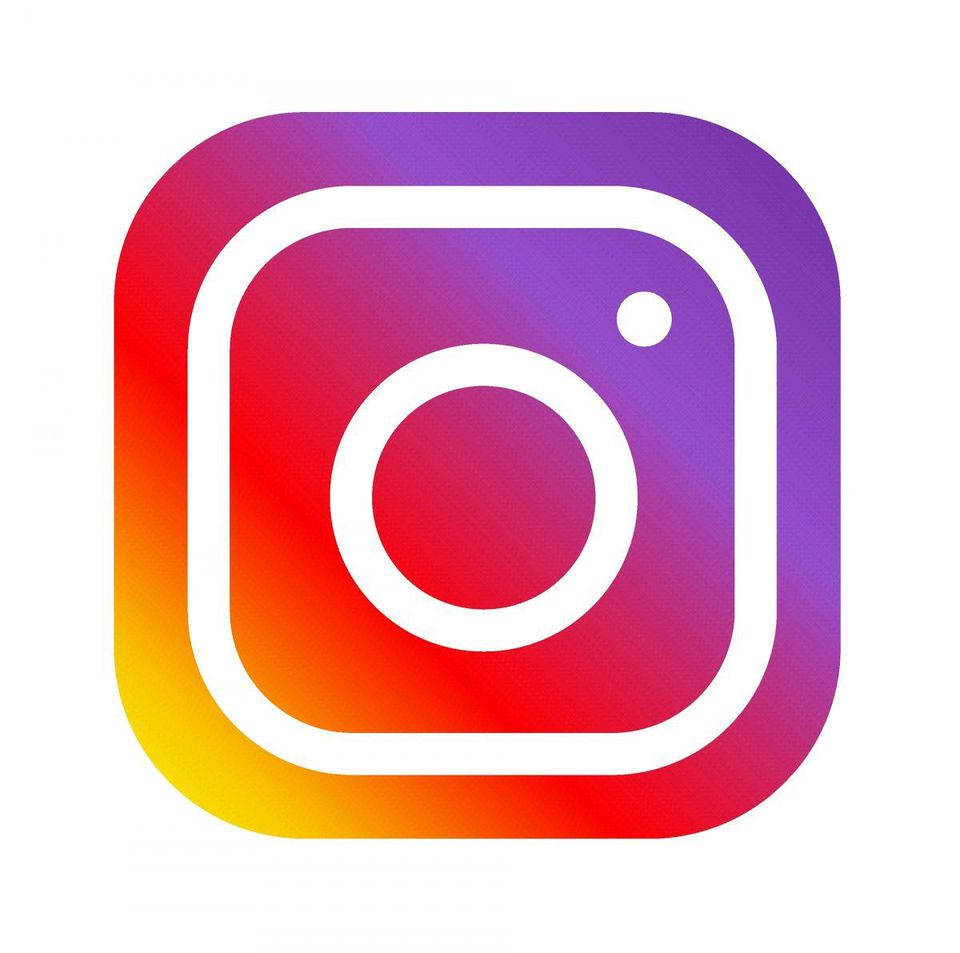 It is more useful for brands who are struggling for their potential customers. As in the current scenario, everyone is on social media platforms so it is very easy to reach marketers at their potential audience. And with the help of Instagram, you can also do video marketing more effectively
Step by step guide to increase likes and followings
Getting first 100 followers
Having a brand new Instagram account and want to have some followers to have some initial momentum in your follower's list.
If you are starting to get your first 100 followers then it's not that hard to have it. You can even get your 100 followers without posting any content only by asking your friends and family members that you are on Instagram please follow me.
If you already have a business or brand with an established community, then getting that initial following shouldn't be that hard.
You can simply send newsletter to your existing customers, inviting them to follow you on Instagram.
Having a huge number of emails in your email list is a great way to promote yourself and your brand simply by splitting an offer in a way by providing 30%off  on first 100 customers, 20% off to next 500 customers and so on. Before sending emails firstly check that you must have some engaging post in it which gives an idea about your brand.
And if you are not having any consumer than you can achieve it by asking family members, friends and colleagues that you are on Instagram pls follow me and you can achieve it very quickly. If you are lucky from being a large family then you can achieve it quite quickly.
After doing all these stuff now it's time to follow a strategy to skyrocket your fan following on Instagram-
A kick start is very much mandatory for everything this rule doesn't go on the way for Instagram followers only. As a well-known proverb "That a journey of a thousand miles starts with a single step". As and when you got your first 100 followers than the actual hunger initiates. Know it's time to achieve your 1000 followers as followers are very much sensitive as before following anyone, they want to know about the bio of the influencer or the people whom they are following. So to get followed by someone you must have an attractive bio which must tell what all you are going to give to them.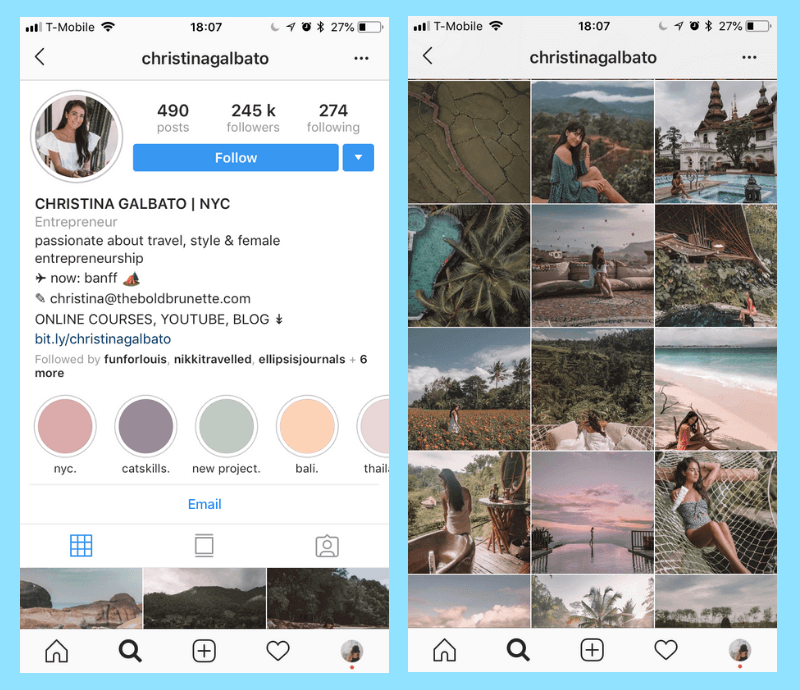 Above in the image, christinagalbato is a travel blogger and how clearly she mentions in her bio that what all the stuff she is doing and it creates a clear view in the follower's mind about why to follow her.
Here is a list of strategies which must be done to achieve a milestone, 1000 followers-
Identify some of the bigger accounts(50k followers) that belongs to the same niche and same target audience you are trying to reach.

Check that if their followers are real with some social media audit tools i.e fame audit, social audit pro etc.
If the majority of followers are real, start following the following these accounts.
And start checking who's not following you back and unfollow these account.
Instantly, at least 20% of the people start following you. Having more followers leads to have a healthier "following ratio". It also depends on how much attractive your feeds look like if you are having an attractive feed than follow back percentage will also increase.
Firstly, I would suggest combining the follow/unfollow strategy with those previously covered strategies.
 Secondly, how many posts must be published before starting a serious Instagram outreach?
In my opinion, at least 9-12 post is a good starting point. As it means there is sufficient content which depicts you and your brand. Keep in mind to create a cohesive grid which must be aesthetic in view. Having a nice Instagram image layout creates a big matter for driving engagement from your existing followers who see the post in their feeds. You can see this feed how cohesively she had managed her grid.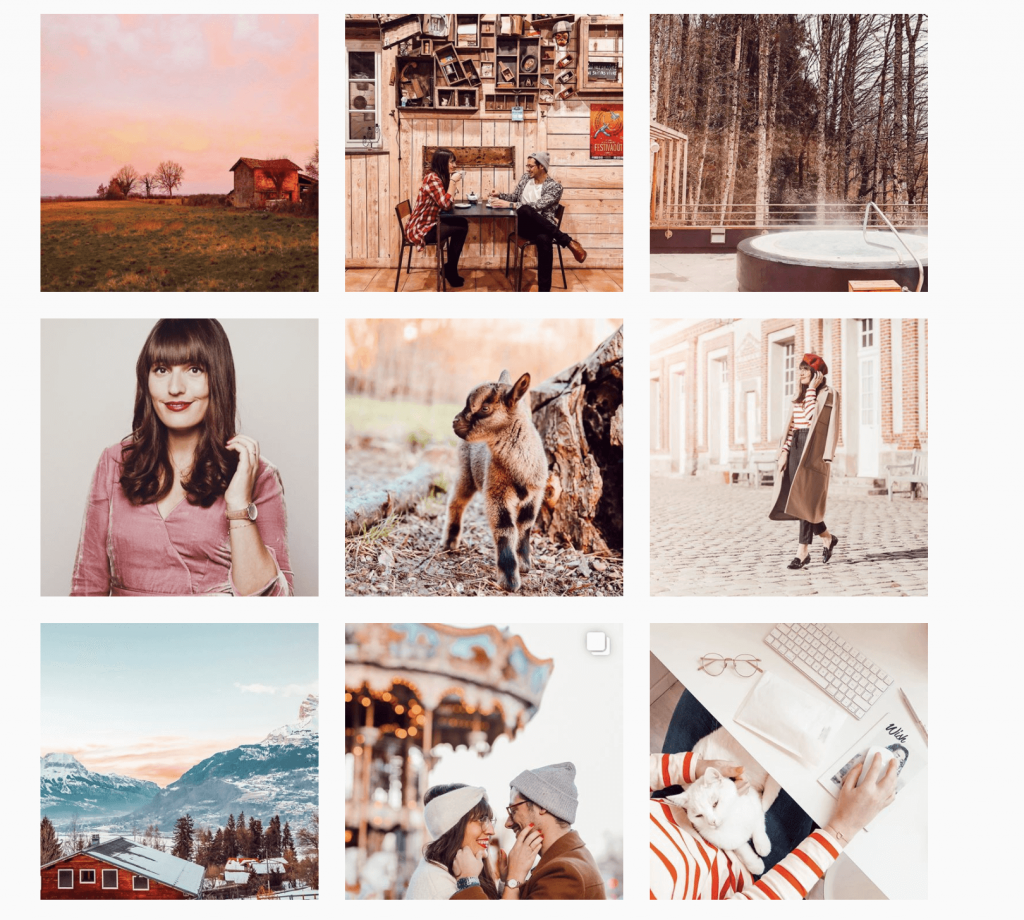 If you go with 12 initial post it's fine and I would suggest you post within 2-3 days. And it too depends on how often you are going to post in future.
Post only those content which are going to viral on Instagram
To get followers on Instagram this is also important to have in mind that which type of content is going viral on Instagram. As people are more engaged with the content having more viral images.
As they are more eager to know about what all different content is going viral on Instagram so if you are going to post continuously viral content of your niche then there are more chances to get more followers and likes.
Use unique photo and videos which are engaging and useful
On Instagram, post quality matters as twitter followers may once forget your bad tweets but Instagram followers may not forget. As photos and videos have a visual effect on eyes so it creates a big difference.
So please edit your images with some great photo and video editing tools from your mobile device only. Videos are also a great way of transmitting a message and on Instagram, they are the best source to engage your audience or make them laugh and to get more followers.
Tell your story
Creating followers is a little hard work but you can easily create a good number of followers only by engaging them. And if you want
to engage your follower then the simplest way is by telling a story. As when you are telling your story they got engaged and wants to know more about you.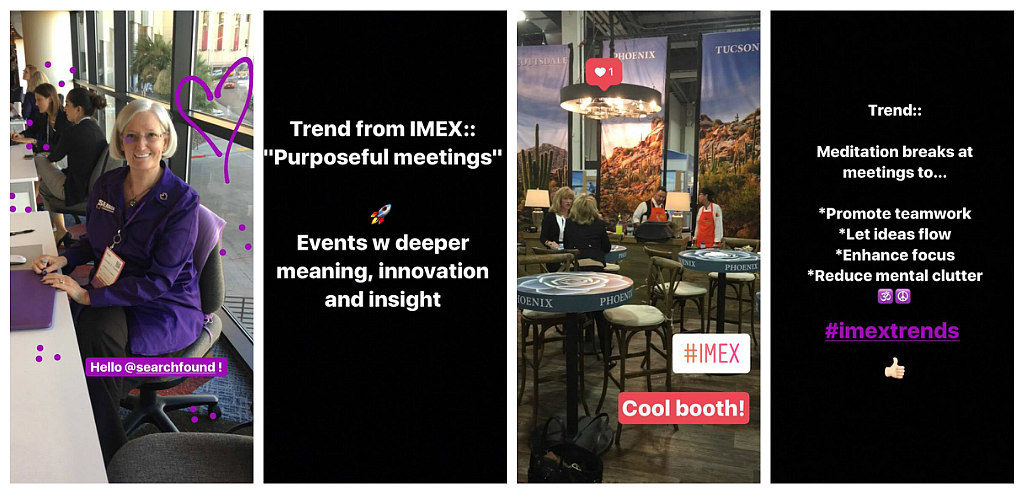 So for the purpose of knowing about you, they will start following you. And only by using this simple trick you are going to get more number of followers.
Write engaging, shareable captions.
Captions are the most important part of the post. Captions are the last touch to the photo or the visual content these are the last touch which are given by Masson to the wall.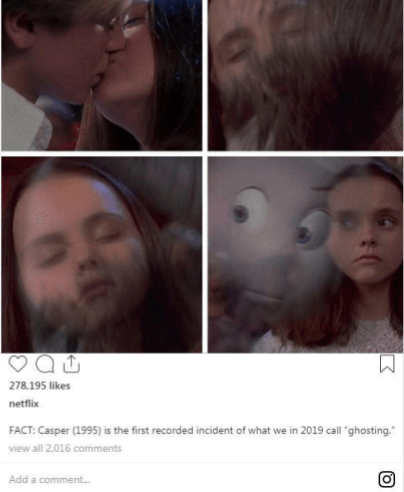 These captions can create wonders in photos and videos as after inserting captions they look more appealing and engaging to our followers and the users who are not following us. After seeing these types of captions user starts following it. Relevant emojis and call to action button are also useful for this.
Interact users with follow likes and comments
Instagram is a community of like-minded people. It is a great platform to get involved in those community people who post images that interest you the most, follow them and interact with their content.
It's the most natural way to draw attention to your Instagram account. When you follow someone after that he gets a notification they may also start following you after seeing your great content. And you can also interact by commenting and appreciating their work which will create a fan following.
Optimize post with relevant hashtags.
We can also get more followers using relevant hashtags. As when you are using relevant hashtags your post gets more exposure to a wider audience. This hashtag ties the conversation of different users who wouldn't already connected to you.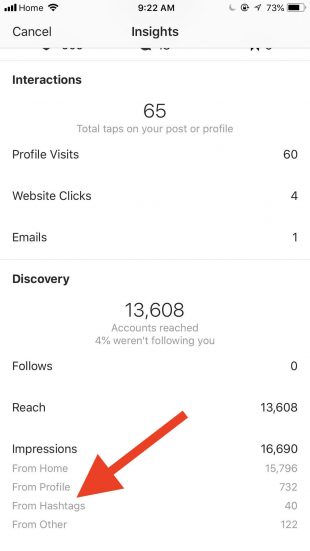 To find a relevant hashtag do some research in your niche/industry. And for this click on the explore button(i.e a magnifying glass) and enter a single hashtag and it will show you a list of related hashtags at the top of the screen.
Cross-promote with users having similar audience
When you create a good relationship with people behind the screen having similar audience to you. You can go for co-promotion on each other accounts.
But the promotion must be in a natural way simply by not doing it very often otherwise it seems very much spammy.
Run Instagram contest to increase engagement
To create more engagement among all the followers is simply by promoting a contest. As it will create an eagerness among all the followers about the contest and to find the winner of the contest.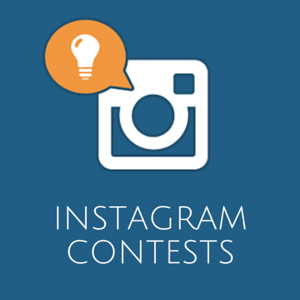 These types of contests are generally promoted by those types of companies who are going to launch their new product in the market and wants more and more people to engage in it. And in this way, the company is completing it's both the goal (i.e adding more followers and its product launching).
Use of Instagram stories
To get more followers and engagement bigger brands add stories which remain for 24 hours. These types of stories shows a little glimpse of the product which sparks a burning desire among the followers to know more about it.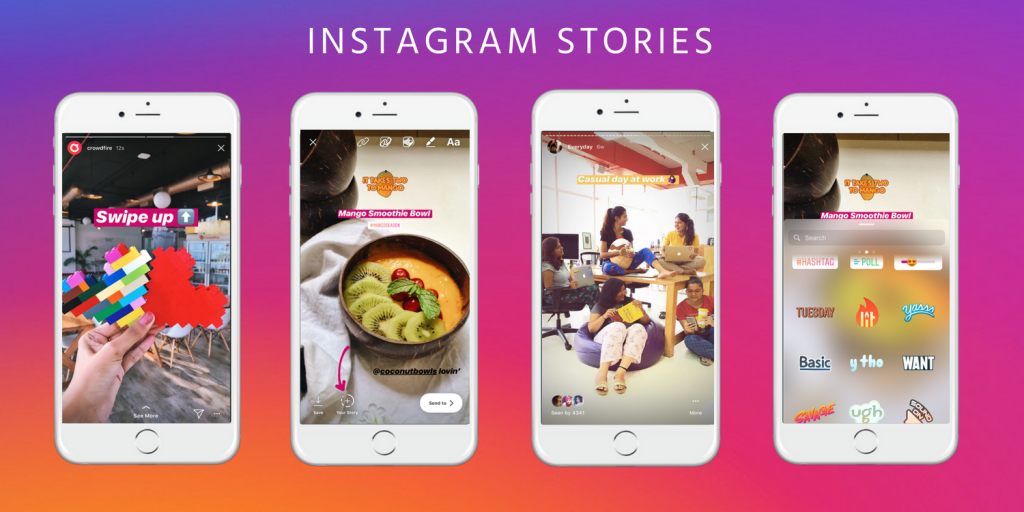 These types of stories creates a type of engagement among the existing follower to stay on it and know more about it.
Apply for verification badge
You can also apply a blue tick for your Instagram, which is badge next to the username. When any other user comes across to these types of accounts they confidently follow these types of verified account. As these accounts are verified accounts which may belong to some business, individual or brand having popularity in the market.
There are more than 1 billion monthly active users of Instagram. Instagram that there are more than 800 million users in September 2017 with 500 million daily users. To increase your fan following these are some handy techniques which may help you to increase your reach to limitless space in the Instagram followers. As it will help you increase your brand reach to your potential and targeted customers. If you find this content useful share to others and if you have any suggestion please let us know we will surely consider it.